Fair, Balanced, & Community Focused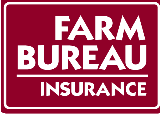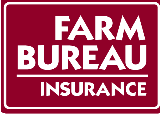 Dade BOE Seeking Input on Future of "Rock Building" at Davis
by: Summer Kelley
The 80-year old
building known as the
"rock building" at what is
now Davis Elementary
School has been a part of
Davis for as long as most
of us can remember. It
has housed students
from Pre-K through high
school during its time of
service. Now the Dade
County Board of
Education is asking the
community's input on what will happen with the rock building moving forward.
​
Earlier this week a "special invitation" from the Dade County Board of Education was sent out to parents and the community to provide input at a meeting to be held at Davis next Thursday, December 12, at noon and at 6:30 p.m. A two question survey was also provided asking whether people were in favor of renovating the 80 year old building or of building a new rock building. Additionally, a link to a short video of Superintendent Dr. Jan Harris and Davis Principal Charity Barton explaining the upcoming meeting was included and can be viewed above.
​
You can view the "special invitation" here.
​
Dade Sheriff's Office Warns of Scam
Press Release
The Dade County Sheriff's Department is
warning about a scam on their Facebook page.
"A pretty common scam is hitting the Dade
County area again.," the post says. "This time,
they attempted to get Sheriff Cross, by mailing a
check to the Sheriff's Office, and requesting he
cash it. By depositing this check in to your
checking account, the scammer gains info on
your checking account, and then uses the info for
online purchases.
PLEASE DO NOT FALL FOR THIS!!
Help us spread the word. A lot of our elderly
don't have social media, so we are counting on
"word of mouth"."
​
The Sheriff's Department shared pictures of the
check and label from the scan.
Dade County Board of Education Recognizes REACH Scholarship Recipients
Press Release
Five hard-working, eighth-
grade students were named
as the 1st ever Dade County
scholars of the Realizing
Educational Achievement
Can Happen, (REACH)
Georgia Scholarship
Program at a signing
ceremony Monday,
November 18, 2019.
Superintendent Dr. Jan
Irons Harris, Board Chair
Carolyn Bradford, REACH
Coordinator Cynthia Daniels,
Dade Middle School Principal
Dr. Sandra Spivey, Don
Townsend, Sarah Moore,
supporting family members,
and members of the
community welcomed the
following cohort of students
into the program during the ceremony:
Alaynah Case, Cassidy Klitzke, Allison Richard-Goodman, Brooklyn Konrad, and Leila Morrison
​
The students were selected by a panel of community judges: Don Townsend, Lorena Hammond, and Sarah Moore. As a part of this distinguished initiative, students signed contracts pledging to maintain a certain grade point average, attend school regularly, and meet with mentors and academic coaches, all while avoiding crime, drugs, and behavior issues. Parents and guardians signed contracts as well to support their students' efforts. Students who complete the program requirements will receive a scholarship of up to $10,000 ($2,500 per year maximum) to be used towards the cost of attendance at a University System of Georgia (USG), Technical College System of Georgia (TCSG), or eligible private postsecondary institution.
​
Justin Gargala, Program Associate with REACH Georgia, presented, on behalf of Governor Brian Kemp, a commendation to Superintendent Dr. Jan Irons Harris and the Dade County School System for their commitment to promote academic success and provide access to higher education for Georgia's academically promising students.
The commendation reads: Realizing Educational Achievement Can Happen (REACH) Georgia Scholarship Program is a needs-based mentorship and college scholarship program designed to promote academic success and provide access to higher education for Georgia's academically promising students; and with a shared commitment from the state, local communities, school systems, and mentors, REACH Georgia opens doors for students who may not otherwise have the opportunity to seek further education after high school due to financial constraints while also preparing them for the challenges of adulthood and helping them to reach their potential. For more information about the REACH Scholarship program, please visit reachga.org.

Left to right first row: Dr. Jan Irons Harris, Superintendent; Sarah Moore, Judge; REACH Scholarship Recipients; Cassidy Klitzke, Leila Morrison, Alaynah Case, Allison Richard-Goodman, and Brooklyn Konrad; DMS Principal Dr. Sandra Spivey. Second row Dade County Board of Education members: Johnny Warren, Vice-Chair; Carolyn Bradford, Chair; and Bob Woods, Board Member.
Parade of Mangers at TUMC on December 14
Contributed Article
Start planning your
Christmas activities now.
Plan to come by Trenton
United Methodist Church
before the Christmas
Parade on December 14
and view a beautiful
exhibit of more than 100
manger scenes crafted in
a variety of artistic media.
This exhibit is part of
an extensive collection
belonging to Judy Hunt, a
longtime resident of
Trenton. Judy says that
she always enjoyed the visual storytelling ability of nativity scenes and she has been collecting manger scenes for more than 30 years. Friends and family have added to her collection throughout the years and at this time, her collection has grown to more than 300 sets.

Judy doesn't box up her collection after the holiday, instead, Judy decorates her home year-round using various sets as a focal point. This allows her to enjoy them every day, not just at Christmas. She has graciously agreed to share her collection with Dade County this year in conjunction with the Christmas parade.

The exhibit will begin at 4:00 and continues until 6:00 (the beginning of the parade). The church will be offering free coffee, hot chocolate and cookies to attendees. Restrooms are available.

Watch for Judy during the exhibit. She will be there to answer any questions you may have.
After Eleven Years Streetscape Project May Be At An End
by: Summer Kelley
Hard financial decisions before Mayor Alex Case and Trenton City Commissioners.
Commissioners approved the raise in sewer rates by 15% and to wait six months and see where things stand financially with the sewer department before deciding whether another raise is necessary. According to current estimates, an 8% raise was necessary to break even and 15% will give the sewer department $33,774.62 to put toward maintenance and repairs expenses which have steadily been increasing as the sewer system ages. The commission continues to wait on the engineering report with recommendations for upgrading the sewer system to a more modern, more efficient system.
​
To move forward or discard the streetscape project is a question before city officials. Representatives from Ragan-Smith Associates engineering firm spoke during the work session and explained the eleven year history of the streetscape project, funding, plans and current options. The cost of the project has moved from the original projection of over $300,000 to a current projection of $900,000. Terry Teynolds from Ragan-Smith explained that the cost for permitting, supplies and other fees have increased in the intervening years, but in order to help out Teynolds and Scott Niesen worked with Senator Jeff Mullis to come up with more funding for the county - another $362,000 to the $288,000 in grant funds already set aside for the project. That would bring the city's contribution to another $109,000 on top of what they have already to total the $250,000 for the matching funds.
Case explained that while there was not a problem with finding the rest of the matching funds for the grant money, the problem was with having to pay all the bills in advance and waiting for the reimbursement from the state and federal monies. The city would have to be able to pay the $900,000 and wait for the reimbursement funds to come back. Case said that would be asking a lot of the taxpayers and city as there were not funds in the account to cover the $900,000.
A loan was suggested and a few other options and Commissioner Monda Wooten spoke in support of continuing on and looking for other available funds because without moving forward, the city loses all the funds already expended - $141,000 - when for $109,000 they could get $600,000 in funding from the state and federal government. The issue was tabled for review by the Mayor and commissioners and pending answers to questions like how fast reimbursements would be issued and other concerns. Commissioners were told that if they chose to accept the grant then they needed to thank Senator Mullis, but if they chose not to accept the grant and move forward with the project, they needed to contact Senator Mullis and let him know why not due to concerns from the state in the past that Dade County and the City of Trenton did not follow through on grants and projects.
​
Police Commissioner Kirk Forshee reported that Trenton Police Department handled 423 calls in the month of October, preformed 1,387 business checks, made 10 arrests, worked 21 traffic accidents, answered 5 domestic disturbance calls, two animal control calls, and issued 68 citations. Fines collected in October totaled $18,150.23.
The Inspections Department for the City of Trenton has five new construction inspections, four remodels and two additions with six electrical inspections completed, according to Fire and Utilities Commissioner Jerry Henegar. The Trenton Fire Department responded to 76 calls - 52 medical calls and 14 motor vehicle accidents, and 12 fire related calls. The fire department held a fire safety class for pre-K students and two live burn classes. The Sewer Department had 67 underground locates, six emergency locates, answered 12 sewer calls, performed one sewer tap, and two manhole repairs.
​
The city Streets Department completed 65 work orders, work on Oakwood Drive, Rosewood Drive, and Forest Street, installed some new signs to replace worn out ones, edged sidewalks for the final time this year, mowed right-of-ways, and performed equipment maintenance.
The civic center was rented 75 hours and animal control handled 16 animal control calls.
​
Revenue for October totaled $299,346 and expenses $161,445 for the city as property taxes start coming in for the year.
Commissioners approved the purchase of LED lighting to replace lighting on the city's Christmas light fixtures at a cost of $6,037, significantly less than purchasing all new fixtures according to Wooten, to put RFP's out for two new patrol cars and a tag reader, and to purchase a new SCADA system to monitor equipment, machinery and lift stations with the sewer department at a cost of $24,993.
​
Commissioners adjourned to an executive session to discuss personnel. When they returned, Case explained that the session was used to discuss the four years of workers' comp claims and give commissioners an update on the cases and a final figure for 2020.
Full video of the work session, meeting and post executive session meeting can be viewed below.

Heavy Industry Land Use Ordinance Tabled While Committee Works on Changes
by: Summer Kelley
A few items on the work shop agenda from the November County Commission meeting were discussed and tabled for a later decision. Among those items is the proposed ordinance to permit heavy industry land use. The committee to draft a proposed ordinance to present to the commission has met three times and does not have anything ready to present to the commission and public, yet, but plans to have something ready by the December commission meeting.
​
Another tabled item was a proposed amendment to the county's liquor by the drink or Alcoholic Beverage Control (ABC) ordinance. Commissioner Phillip Hartline asked that the ordinance, which was approved by 60 percent of the those who voted on the ordinance, be changed to allow for the construction of a facility to sale or sales of liquor by the drink in areas other those along state highways and with sewer service. Hartline pointed out that those guidelines severely limited any area of construction or opening a business to sell alcoholic beverages to along Highway 11, at the 299 exit in Wildwood and in Trenton city limits as sewer service was not available elsewhere. Other commissioners were not ready to make any changes saying they would like to see support for the changes by residents of the county or someone proposing to bring such a business into an area other than those specified. Commissioner Robert Goff said the county had already had a business that wanted them to adjust the number of seating down and they were told no. Goff said he was concerned that if one thing changed then where would the changes stop. Eventually it could get to the point that there were no guidelines and bars were popping up everywhere throughout the county.
​
Other items tabled until next month were an Intergovernmental Agreement on SPLOST between the city and county while the attorneys finish working on agreement and the purchase of turnout gear, new handheld thermal imaging cameras, radios and pagers for the fire departments until more concrete numbers are available on what the departments need.
​
One person addressed the commission during citizen's participation. The man, a resident of Virginia, said it was his second visit to a commission meeting and he would not be returning. The man is upset over legal matters pertaining to a ticket written by a state trooper in Dade County as the man drove through the area in 2009. The ticket, according to the man, has led to other legal problems and he was asking for assistance in getting the situation resolved. County Executive Ted Rumley said they would be glad to speak with the man and with the County Attorney after the meeting to go over the matter.
​
Commissioner Lamar Lowery said the county handled the biggest number of 911 calls in October since he had taken office. Dade County E-911 dispatched 3,673 911 calls in October - 3,160 were law enforcement and 204 were EMS.
​
Co-ed softball has ended at the county's four fields recreation complex. Commissioner Phillip Hartline said they played over 50 games. Hartline also said the recreation department was going to be hosting a soccer tournament of older kids. Some of the Bradford pears at the four fields as the roots are causing some issues to the walking tracks and sidewalks. The trees will be replaced with a less invasive tree.
​
SPLOST and LOST revenue was down for the month Commissioner Robert Goff shared, but still over $200,000 at $215,444. If collections finish out the year over $200,000, Goff said it will be the best year the county has seen since 2011.
​
County road crews were busy in October fulfilling 357 work orders. Employees had to clear 17 trees from roadways. Sulfur Springs Gap got re-done, Tire Amnesty Day collected 2,500 tires, and the transfer station processed 600 tons of garbage.
​
The Environmental Protection Department (EPD) was in Dade three times last week according to County Executive Ted Rumley. The EPD made visits to help with ongoing illegal dumping issues, the majority of which are tires. Rumley said the Sheriff is working with the county and EPD to help resolve the illegal dumping problems.
​
Solar farms companies are looking for places near high power lines to put in solar farms. Rumley cautioned people to be careful as some solar farms companies are not as legitimate. Rumley has contact information for a company that is, if anyone is interested in getting in contact with them. They are looking for land to lease from 30 acres minimum up to 200 acres.
​
Funding and approval for the storm shelters is ready to go and Rumley said the county would be putting the project out for bid in the spring. The federal government wanted the storm shelters completed by August, but the timeline is not workable and the county will be asking for an extension. The first four storm shelters will be located at Davis Elementary School, North Dade Community Center, the Senior Center and on the south end. Rumley said the shelters will have heat and air, bathrooms and showers and be large enough to hold meetings. Once the first four storm shelters are done the county plans to get funding for three more in New Home, on Lookout and West Brow.
​
The county is still working out problems with Puckett Ambulance Service, Rumley said. Rumley and Case have been meeting with Puckett along with Marion, Sequatchie, Catoosa and Walker Counties over coverage issues when multiple calls come in at once.
​
Commissioners approved proclamations declaring November as Hospice Month and Adoption Awareness Month, a resolution for a Memorandum of Understanding with UGA Cooperative Extension Services; and the assignment of legal counsel to represent the county regarding the opioid crisis in a class action lawsuit at no cost to the county and 25% of any money awarded to the county through the lawsuit.
​
Videos of the entire work session and meeting can be viewed below.
FROM THE
GROUND
UP
News and Articles from the Dade Agriculture Extension Agency
Sarah (Flowers) Dyer
Agriculture and Natural Resources Extension Agent
UGA College of Agricultural & Environmental Sciences | Dade County Extension
For the Week of: 07/09/2019
"The Great Georgia Pollinator Census"
On August 23rd and 24th, 2019, Georgians all across our state will become citizen scientists and participate in the first Great Georgia Pollinator Census. The census is an important initiative to document a snapshot of our pollinator populations. Other goals include increasing sustainable pollinator habitats and increasing the entomological literacy of Georgia citizens. We want people to go from "oooh, it's a bug" to "look at the tarsal claw on that bee!" All Georgians are invited to be part of this project!
​
In short, on the census dates people are encouraged to pick a favorite pollinator plant from their garden to use for counting. This plant should have many blooms that are attracting insects. For 15 minutes participants will count the insects landing on their plant and put them in categories including "bumble bees," "honeybees," "wasps," and "other insects."
​
You do not have to be an entomologist to participate; we are not looking for species level identification. If you are interested in participating, the Dade County UGA Extension and Tri-State Beekeepers Association invite you to the monthly beekeepers meeting on July 15th to learn more. I will be presenting the details about the upcoming Great Georgia Pollinator Census and provide all attendees the resources needed to be a participant of the census. I will provide a guide that gives you all the tools needed to tell a bee from a fly and a bumble bee from a carpenter bee.
​
Pollinator conservation is important to everyone from apartment dwellers to farmers. Homeowners will learn through this project that many of our native bees forage in a small area, 300-500 ft², and if the bees' needs are met they will stay and provide valuable ecoservices for that homeowner. We can make a real and lasting difference in pollinator protection.
Join us at the Tri-State Beekeepers Association monthly meeting on July 15th at 7:00pm at the Dade County UGA Extension Agricultural Center to learn more about how YOU can be a part of Georgia pollinator history!
Alison Henderson
Dade County 4-H Extension Educator
​
​
Dade County 4-H Career Fair: Employer Phase
Last week we hosted the first annual "Dade County 4-H Career Fair:
Employer Phase" for our Dade Middle School students. The purpose of
the Career Fair was to introduce jobs and industries to our middle school students that they might not have heard of. Each booth included a hands-on activity for the students to do.
We had twelve booths set up by local companies and industries. Benchmark Physical Therapy showed students how to do exercises with Thera bands. At the Citizens Bank & Trust table, students practiced filling out giant checks. Marion Environmental's HAZMAT suits were a big hit to try out. The Ironworkers Local 704 let students try on the latest style of safety harness. Georgia Northwestern Technical College explained dual-enrollment and all the programs they have to offer. Students tried out the Healthy Food beanbag toss at the Primary Healthcare booth. Our own Ag Agent, Sarah Dyer, showed students how to grade cuts of beef. Coosa River Conservation District let students use a transit to measure differences in elevation.

Uncle Lar's Outpost hosted two activities. The retail sales booth let students ring up a sale on the cash register and practice counting back change. The restaurant kitchen booth gave students the opportunity to suit up in hair net and food service gloves to properly measure ingredients such as flour.

Integer brought their A-game with a simple, but accurate, simulation of a balloon angioplasty. Integer makes the medical tubing used in this procedure. The student activity showed how the procedure works by using a balloon, a clear plastic tube, and playdoh.
Mueller Company and Lodge Manufacturing employees brought the AFS Foundry in a Box display. Students were able to choose a pattern, fill a mold with sand, pour tin into the mold, and make small castings to take home. The AFS Foundry in a Box can be scheduled for schools or other student groups.

We would like to thank Bank of Dade for sponsoring lunches for the Career Fair exhibitors. Bank of Dade is always a big supporter of Dade County 4-H. Thank you also to the Trenton-Dade Optimist Club members who came to help serve the lunches.

The Dade County 4-H Chicken Show will take place on Thursday, November 14th, at 6:00 p.m. in the Ag Center. Each 4-H'er who joined the Chicken Project this past spring will bring in their three best birds to be judged. They received two-day-old chicks at the end of May, and they have been taking care of these chickens all summer. Charles Lancaster, retired Catoosa County Ag Agent, will be judging the contest. If you are curious about what a Chicken Show is, come to the Ag Center at 6:00 p.m. on Thursday, November 14th, to find out.

Our November 4-H County Council meeting will also be on the 14th, immediately after the Chicken Show. County Council is a monthly meeting for any fourth through twelfth graders who are interested in 4-H. We will meet at 7:00 p.m. at the Ag Center on Thursday, November 14th. Come join us for an hour of 4-H fun!
​
​
Historically Speaking: The 1823 Land Lottery - How We Went From Cherokee to Dade Part I
​
by: Joy Odom
After the last hopes and efforts
of the Cherokees had been
defeated and they were on their
way out of the state to the
designated reservation in
Oklahoma, the state of Georgia
got busy re-distributing
their land to white settlers within
the state. According to a law
passed on 26 December
1831, the former Cherokee
territory in North Georgia officially
became the county of Cherokee. It
was one HUGE county stretching
completely across the width of
the state's border with Tennessee
in the north and narrowing
slightly as it approached what is
now the Atlanta area. Another law
passed on 3 December 1832
divided this monster county into
ten smaller counties but that was
only the first division. I couldn't
find an official count of the total
number of counties that
eventually were made from the
first Cherokee, but, by my count,
there were at least 25. If you look at a current Georgia map with county lines, the original Cherokee-derived counties form a huge triangle from Dade in the northwest to Carroll in the southwest, then up to Rabun in the northeast.

There was an amazing amount of land to be surveyed and divided into sections, districts, and lots and my hat is off to the men who took on this job, particularly to those who surveyed and plotted the areas like ours where mountains and highlands and many waterways made doing their jobs a real challenge. They did it all on horseback in all kinds of weather, but they seem to have had what it took. (See the accompanying diagram, created at the time, which shows the layout of the Cherokee Territory at the time of these surveys with some of the current counties added to help explain the size and location of the area.) In the reference portion of the book on this lottery that we have in the library are drawings of each individual section of land which were created showing all these geographic features and they are surprisingly accurate. Even more surprising is that the final "official" maps are all the work of one man, James F. Smith, who must have labored night and day for months on end to get the sixty maps he had to draw completed in time for use in the lottery. An additional complication, and one of the reasons that the Cherokee removal was demanded by the white population of the state was that gold had recently been discovered in the Cherokee lands around Dahlonega, and the locals were more than anxious to get their hands on this land. Because of the value of these lots, the state treated them differently and held a separate lottery for the "gold lots" a little later after the regular Cherokee lottery. As indicated on the diagram, the "gold lots" are designated by dots in the appropriate areas which are far more extensive than the gold discoveries ever were. Actually, significant amounts of gold were only ever found in the Lumpkin County (Dahlonega) area and even that played out after only a few years, so all the hullabaloo about the gold lots was really much ado about very little, but people didn't know that in 1832. Our focus here will be the "regular" land lots awarded in the Cherokee lottery and, especially, those that became Dade County.

Next time: The "Fortunate Drawers" and white settlement begins
by: Linda Wilson
The Friends of the Library
will be selling our new pewter
Christmas ornaments.
Several years ago, the
American Business Women's
Association sold these
historical ornaments, and
when they disbanded, they
gave the Friends the ones
they had left. Last year, we
sold the Trenton Methodist
Church Ornament. This year,
our new ornament is of Davis
School. We have extras of all
fourteen ornaments as well.
We only have five complete
sets for sale. All ornaments
are available at the library,
and the Davis School
ornaments are available at
Davis School, as well. We
can only take payment by
check or cash, as the Friends
don't currently have a way to
take payments by debit or
credit card.

Here is a complete list of
our historical ornaments:
Dade County Courthouse,
Dyer Mercantile (currently
Gross Furniture), Sitton's Mill,
Dade County Jail (the old one), New England Community Church (now the Catholic Church), Trenton Depot, Old Dade County High/Elementary School, The Commissary in Rising Fawn, Castle Above the Clouds, McBryar House, The Oddfellow's Building, Old Case Hardware, Trenton Methodist Church, Davis School. If you need any of these to complete your set, we have them. Individual ornaments are available for $15. A complete set is $195.

Wednesday, November 27 is the last day to bring in Food for Fines. One can of food=$1 in fines, up to $10.

Join us at the library on November 30 from 4 to 7 for the Grand Illumination on the Square. We will have hot chocolate at the library, caroling, and a free craft for kids to work on. Santa Claus will be here at 4:30 for kids to have their picture made with him. This year we will take pictures with Santa Claus, but we will not print them that night. We will email the pictures to you and you can print them yourself, or come back to the library later and print them here. You may also take your own pictures. At 7:00 PM the Grand Illumination will take place and all the trees and lights in Veteran's Park and in front of the library will be lit. Bring the family and enjoy the fellowship.
Pictured above is Vanessa Simmons Kinsey, our first customer, who purchased five of the new ornaments. Vanessa is a 1975 graduate of Davis High School. 1975 was the last graduating class at Davis. Her mother Innes Crisp Simmons was in Davis's first graduating class in the early 1940s. Mrs. Simmons taught at Davis for 37 years, then retired and was a substitute teacher there for another 20 years. Vanessa's grandfather J.D. Crisp helped build one of the buildings at Davis. This family obviously has a long history at Davis School and I'm sure many of you do as well. The new ornaments are available at the Dade County Public Library and in the office at Davis School. They are $15 each. They make great Christmas gifts.
Landlords and duplexes
​
Dear Dave,
​
I'm 23, debt-free, and I've almost got my fully-funded emergency fund in place. I was curious about your thoughts on saving up money to buy a duplex, living on one side, and renting out the other. It would be my first home purchase, and my first rental property.
​
Derrick
​
​
Dear Derrick,
​
Well, the good news is your renter would be right next door. You can keep an eye on things. The bad news? Your renter would be right next door. It would be a necessity to have very clear boundaries in your relationship. Otherwise, some people will come knocking on your door at midnight expecting you to change a light bulb or something silly like that. The trick to being a good landlord, especially for a rookie, is learning how to balance being firm with people, while still being fair and kind.
​
Another thing to consider is the purchase of a duplex in general. The upside is you've got someone helping pay the bill when it's rented. The downside is when you get ready to sell a duplex, most of the time your buyer is an investor. This means you're dealing with a wholesale-minded buyer, and that tends to hold prices on duplexes down more than it would a comparable, traditional, single-family home. On the other hand, the cute, young couple looking to buy a perfectly-staged and freshly painted home is usually more than willing to pay full retail.
​
I've owned several duplexes in my life, but I've always done much better with single family homes. They're easier to rent, they tend to stay rented more consistently, and as a rule, they appreciate faster. Just know your upsides and your downsides if you're planning on moving into a duplex and doing this. And be very careful about your location. You'll come out much better mentally, emotionally, and financially in an area where homeowners take pride in their neighborhood!
​
—Dave
​
​
​
* Dave Ramsey is CEO of Ramsey Solutions. He has authored seven best-selling books, including The Total Money Makeover. The Dave Ramsey Show is heard by more than 15 million listeners each week on 600 radio stations and multiple digital platforms. Follow Dave on the web at daveramsey.com and on Twitter at @DaveRamsey.
​
​
​
​
​
​
Chimney Cleaning and Repair / How to Hire a Chimney Sweep
Tom Kraeutler
When temperatures drop, it's time
to think about getting your house
ready for winter. A good place to start
is by reviewing your chimney for any
repair or chimney cleaning it may
need.
Often neglected, chimneys are a
vital part of a home's structure and
mechanical functioning. If a chimney
is not regularly cleaned, or repairs
attended to, chimney problems can
result, including fires, collapses and
even carbon monoxide poisoning. So,
before firing up your furnace or
building your first fireplace blaze, it makes sense to make sure your chimney is up for the challenge.

The chimney is essentially a vent pipe that allows hot exhaust gasses from a wood burning fire or from your home's heating system, to pass safely through combustible parts of your home and be exhausted outside. While most chimneys are brick, chimneys for newer homes may be made of out of metal. Regardless, both can present problems if not properly maintained.
When wood burns, it never completely combusts. What's left forms a vaporized residue that when carried up the chimney, mixes with condensation as it cools and sticks to the inside of the chimney. This material, commonly referred to as creosote, can be very difficult to clean. But if it's allowed to build up, a chimney fire could happen.
​
Chimney fires are one of the most dangerous and devastating types of household fires. Fully engaged, they can roar like a jet engine shooting fire into the sky like an oversized roman candle on the 4th of July. Fueled by a dirty chimney, temperatures inside can reach 2000 degrees and destroy an entire home.
​
According to the Consumer Product Safety Commission and the National Fire Protection Association, having your chimney inspected on a yearly basis and having your chimney cleaned as needed is the best defense against a fire. But while cleaning and inspecting are not do it yourself projects, there are a few things you can do to keep an eye on safety between those annual evaluations.
Chimney Structure

First, inspect your chimney from the outside of the home to see if it leans or appears to be separating from the building. Chimneys that are separating from the house can be especially dangerous. Sometimes, the steel plates that are used to hold the chimney to the house will rust away and leave the chimney vulnerable to a collapse. If a chimney leans or worse, appears to be pulling away from the building, it should be immediately checked by a professional.
​
Next, use binoculars to look for loose bricks or cracks, especially near the top. Freezing weather can cause bricks to deteriorate or loosen up. Any deteriorated sections should be replaced. Check that the metal flashing between the roof and chimney is tight. Loose chimney flashing can cause leaks that will show up inside the house, but is not that difficult to repair.
If the roof isn't too difficult to access, take a look at the chimney's crown as well. The crown is the area between the outside edge of a masonry chimney and the liner. Chimney crowns often develop cracks that can lead to leaks and need to be repaired with caulk.
​
Finally, look for vegetation at the top of the chimney. Ivy, for example, can grow across the top of the chimney and obstruct the flow of exhaust gases out the chimney.

If your fireplace or furnace is exhausting through a metal vent pipe, it doesn't mean you are off the hook when it comes to structural problems. Metal pipes can rust or become dislodged from high winds.
​
While inspecting the roof, look for vents that may have separated at the seams. These may need to be rejoined, and then reinforced so it doesn't happen again.
​
Chimney Sweeping

Dirty flues, the metal or clay liner inside a chimney, are the leading cause of chimney fires. The surest way to check this is from the top of the chimney. That job, however, is best left to a professional. As an alternative, homeowners can check for clean fireplace flues by opening the damper above the fireplace and looking up inside the flue with a strong flashlight. If you can't see the sides of the clay or metal liner clearly, a thorough chimney cleaning may be needed.
​
For chimneys that serve the home's heating system, inspection is equally important. These chimneys can become blocked by nests or other obstructions and cause combustion gas to back up into the home leading to carbon monoxide poisoning. Before turning on your furnace or boiler for the season, be sure to have the equipment serviced and the chimney or vent pipe checked for obstructions.
​
Several years ago while inspecting a home for a potential home buyer, I discovered a nest inside that chimney that was causing the combustion gas from the furnace to fill the home with carbon monoxide. The kicker was that the couple that owned the home was expecting a child. Mom-to-be was spending lots of time in the house and experiencing what she thought was morning sickness. Blood tests subsequently proved it was carbon monoxide that was causing the problem and the discovery of the nest happened in just the nick of time.
​
In general, all chimneys should be professionally inspected at least once a year and cleaned as determined by that inspection. As a rule of thumb though, a chimney should be swept by a professional chimney cleaner once for every cord of wood burned. A cord is a unit of measurement for a pile of firewood that measures 4 feet high, 4 feet wide and 8 feet long.
​
When hiring a professional chimney cleaning sweep however, be very cautious if the contractor recommends an expensive repair. During our radio show, we frequently hear of less-than-honest chimney cleaning contractors that offer low-priced inspections that always find expensive problems, which of course, they'd be happy to repair for an additional fee. As with any home repair or maintenance contractor, homeowners are wise to get a second opinion from an unbiased expert, like a professional home inspector, before any repairs have been started.
​
How to Hire a Chimney Sweep

The Chimney Safety Institute of America (CSIA), a nonprofit, educational institution focused on the prevention of chimney and venting hazards, recommends that consumers use caution when considering what chimney sweep to hire for an annual inspection or related service on their chimney or vent.
​
Because proper care and attention to service can help protect people from unnecessary fires and carbon monoxide poisonings, it is important to choose the professional wisely.
Question to ask should include:
​
How long has the chimney cleaning company been in business?
Does the company offer current references?
Does the company have unresolved complaints filed within the city or state consumer protection agency or Better Business Bureau?
Does the company or individual carry a valid business liability insurance policy to protect your home and furnishings against accidents?
Does the company ensure that a CSIA Certified Chimney Sweep will be on the job site?
Chimney sweeps that are certified by CSIA are required to prove competency by passing an examination on fire prevention codes and standard chimney service practices. To locate a CSIA Certified Chimney Sweep in your area go to or call 1-800-536-0118.
​
Regular chimney cleaning and repair is an important way to prevent a chimney fire or carbon monoxide poisoning.
​
Arrests by the Georgia State Patrol, Dade County
Sheriff's Department, and Trenton Police Department
for Nov. 25, 2019 - Dec. 1, 2019
Jeremy Cole Watson, age 31, of Trenton, GA. Probation Violation.
​
Angela Michelle McDaniel, age 46, of Lookout Mountain, GA. Probation Violation.
​
Matthew Doyle Spradlin, age 44, of Friendsville, TN. Public Drunk.
​
Anthony Leon Shrader, age 44, of Chattanooga, TN. Probation Violation.
​
Terry Walter Sullivan, age 49, of Trenton, GA. Moped Operator on Roadway/Highway Drivers Lic. Required/No One under 15 Shall Operate Moped.
​
Ricky Van Cox, age 56, of Trenton, GA. Open Container Violation Beer/Ale/Proter/Stout/Other Similar Beverages; DUI-Driving Under the Influence of Alcohol; Driving Without License on Person.
​
Kevin Troy Bivens, age 33, of Chickamauga, GA. Theft by Taking - Felony.
​
Christopher Todd Roberts, age 29, of Ider, AL. Driving while License Suspended or Revoked.
​
Gennie Marie Darbonne, age 34, of Oberlin, LA. Speeding; Driving while License Suspended or Revoked.
​
Marcus Joe Evans, age 54, of Chattanooga, TN. Speeding; Driving while License Suspended or Revoked; No Insurance.
​
Kelley Jeanne Foster, age 54, of Trenton, GA. Public Drunk.