Fair, Balanced, & Community Focused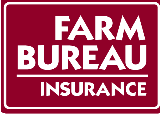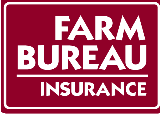 Applications Being Accepted for Georgia Centennial Farm Award
Press Release
The Georgia Historic Preservation
Division is now accepting applications
for the Georgia Centennial Farm
Award. To qualify, your farm should
have been operating for 100 years
with a minimum of 10 acres, produce
at least $1,000 in annual farm-
generated income, and retain at least
10 acres from the original purchase.
There are three categories of awards:

• Centennial Heritage Farm
Award, for farms that have been family owned for 100 years and are listed on the National Register of Historic Places
• Centennial Family Farm Award, for farms that have been owned by a family 100 years, but not listed on the National Register of Historic Places
• Centennial Farm Award, for farms that have been in operation for 100 years, not owned by the same family and listed on the National Register of Historic Places.

Applications are to be postmarked by May 1, 2019. For more information or to obtain an application or contact Allison Asbrock at 770-389-7868 or ,

The Centennial Farm program is administered by the Georgia Historic Preservation Division in partnership with Georgia Farm Bureau Federation; Georgia Department of Agriculture; Georgia EMC; Georgia Forestry Commission; and the Georgia National Fairgrounds and Agricenter.

Local Note: Two family farms have achieved this status in the last two years. The Trenton-Dade County Historic Preservation Commission is aware of at least 8 to 10 more farms in Dade County are eligible for this award. If your family farm would qualify, then please contact a member of the HPC for assistance or contact Donna M. Street by telephone at 706-657-7305.
Poston Hired as DCHS Head Football Coach; Hammon Returns to Dade as Assistant Football Coach
by: Summer Kelley
Loud cheers from the
Dade County High School
football players greeted the
announcement Tuesday
afternoon that Jeff Poston
would be assuming the Head
Football Coach position for
DCHS.
​
Poston, a Dade County
native, has served as a
Defensive End Coach,
Running Backs Coach, Outside Linebackers Coach and the last two years as Assistant Coach with the DCHS football team. Poston has also taken a nearly non-existent wrestling team as of five years ago, to a state champs this year on top of serving as a Head Football Coach for the middle school football team.
​
Dade County High School Principal James Fahrney, with Superintendent Dr. Jan Harris and members of the school board behind him, made the announcement during a press conference in the high school's commons area.
​
"He is prepared for success and we are excited he is at the helm," Fahrney said before passing the conference off to Poston.
​
Poston promised players that he would be the first to arrive and the last to leave and as long as players do what he says, they will be successful.
​
"I think you guys are capable of doing so much more than you have done," Poston said. "Guys, I am so excited and I hope you are, too, and I promise to do my best to not let you down."
​
Poston introduced his wife, Julie Poston, a teacher with the Dade County School system and Charles Hammon who will be returning to Dade County as Assistant Football Coach and ISS/Credit Recovery teacher after six years as Head Football Coach at Chattooga.
​
The full video of the press conference can be viewed above.
​
The approval to hire Poston and Hammon to their coaching positions was voted on during Monday night's Board of Education meeting. In addition to Poston and Hammon, School Board members approved hiring FY21 certified faculty, Hannah Stewart as DCHS athletic trainer for the spring semester, Tinena Bice three months full-time with 1/2 time at DES and 1/2 time at DCHS for March 1, 2020 to May 31, 2020, Amanda Wooten as a substitute teacher, and Patrick Frary as a part time office assistant in Transportation at ten hours a week.
​
Retirements approved include Thlisa Ambrose, Danny York, Lisa Godwin, Dianne Meeks, and Sharon Griesse.
Resignations were accepted from Frances Taylor (bus monitor), Nicky (McCurdy) Wooten (DES Teacher), Joe Reed Brumley (DCHS Math Teacher and Football Asst. Coach), Angie Cornutt (DCHS Assistant Principal), Katelyn Horton (DCHS Math Teacher), Greg Martin (DCHS Agriculture Teacher and Welding Teacher), Barry Shrader (DCHS Science Teacher and Coach), and Troy Boeck (DCHS Math Teacher and Coach).
​
Other Head Coach recommendations for DCHS that were approved are Travis Branson for Boys Basketball, Regina Logan for Girls Basketball, Chris Brown for Baseball, Stephen Graham for Softball, Nick Wilson for Girls/Boys Golf, Kaity Mizzel Boys Tennis, Jennifer Wood for Girls Tennis, Josh Hurst for Cheerleading/Pep Comp, Phillip Bell for Boys Track, Travis Branson for Girls Track, Jeff Poston for Wrestling, Matt Jelley for Boys Soccer, Aaron Stanton for Girls Soccer, Carrie Morris for Volleyball, Al Barton for Bass Fishing, and Matt Sweat for eSports. Cross Country head coach is to be announced.
Bradford Seeks Re-election to Dade County Commission
Press Release
County Commissioner Allan Bradford
has announced his intent to run for
re-election on social media. Bradford
posted the announcement Monday on
Facebook.
"After a great deal of thought with
family and friends I have decided to seek
reelection as District 4 commissioner for
Dade County.

I feel this commission has done a good
job being able to work with our
constitutional officers and with our
government in Atlanta.

I would appreciate your support and
vote.

I can be reached at 423 413 0245.

District 4 includes Lookout Mtn down to Piney Rd but everyone in county votes for every district."
Wildwood Fire Ruled Arson; $10,000 Reward Offered
Press Release
ATLANTA – Fire Investigators with
the Insurance and Safety Fire
Commissioner's Office have
determined a fire that occurred around
7:20 A.M. on Monday, February 10, at a
Dade County residence, was
intentionally set. The fire was set in a
bedroom closet inside the home
located at 18947 Highway 11 in
Wildwood, Georgia.

"The 73-year-old, 1,624 square-foot structure was under renovation at the time of the fire. The suspect(s) forced entry through a doorway on the south end of the structure," said Insurance and Safety Fire Commissioner John F. King. "Several tools were also stolen from the residence before the fire was set. If you have any information on the individual or individuals responsible, I ask that you call my Fire Investigations Unit at 1-800-282-5804."

Rewards are offered of up to $10,000 for information that leads to the arrest and conviction of the arsonist(s). Calls are taken 24 hours a day and callers can choose to remain anonymous.
Insurance and Safety Fire Commissioner John F. King's Fire Investigations Unit is assisting the Dade County Sheriff's Office with this investigation.
Mullis: Update from the Capitol
by: Sen. Jeff Mullis (R-Chickamauga)
Last week, the Senate took time to honor some of the bravest and most selfless members of our communities, firefighters. Georgia is home to over 30,000 firefighters across 900 separate fire departments and as a former Fire Chief myself, I know first-hand that these men and women go to work each day, with full knowledge that they might not ever make it home. They work day and night to protect life and property from the devastation of fire. In honor of their selflessness and dedication to this state, the Senate proclaimed February 4, 2020 as Firefighters Recognition Day at the state Capitol. While a resolution pales in comparison to the sacrifice shown by our firefighters daily, I hope it can serve as a reminder to never forget those who dedicate their lives to our protection.
​
We also passed an important piece of legislation that addresses the rising trend of the use of electric scooters in some of our state's cities. Senate Bill 159 would provide a codified definition of an electric scooter, but leave much of the regulation of these devices up to the individual counties and municipalities across our state. These electric scooters are vital methods of transportation for many students and employees in Georgia, but we also recognize that each community may have different levels of pedestrian or vehicle traffic that may make the use of such a device hazardous. This bill strikes a good balance of letting each locality decide for themselves how to best regulate this new technology.
​
This week was yet another busy one here at the state Capitol. Although we did not convene for any legislative days, we continue to put a heavy emphasis on the budget as we ensure each dollar is benefiting the great state of Georgia. Moving forward, the budget will continue to be an essential part of this legislative session while we fulfill our constitutional obligation of passing a balanced budget.
Over the course of the week, Senate Appropriations subcommittees met to hear a line by line analysis of each agency's budget and a summary of changes from agency executives. As the Chairman of the Senate Appropriations Subcommittee on Economic Development, it is important to me that we cultivate an economic environment conducive to continued growth. Georgia has been rated as the number one state in which to do business for six years in a row and we do not want to see that title change anytime soon. Over the next few weeks, the legislature will continue to look over the proposed budgets of each state agency to ensure that the needs of our state are met.
Tuesday, the state unveiled the new Nathan Deal Judicial Center, where many of Georgia's state courts and judges will be housed. The building's name reflects the legacy of former Georgia Governor Nathan Deal and his lifelong pledge to not just ensuring justice for all, but also his commitment to reducing recidivism and rehabilitating past offenders. I also had the opportunity to meet with United States Supreme Court Justice Clarence Thomas, who delivered the keynote speech to commemorate the new building.
Next week, the Senate will return to session on Tuesday, February 18. We will convene for four legislative days, in addition to numerous committee meetings that are scheduled to take place. If I can ever be of assistance, please do not hesitate to reach out to my office here at the Capitol. I am always more than happy to be of service, and I look forward to continuing to represent your interests in Georgia.
Judge Carter Earns Statewide Certification
Press Release
Atlanta (February 12, 2020) – Recently, during the annual Probate Judges' Day at the Capitol event, it was announced that Judge Kerri Carter of the Dade County Probate Court had met the necessary requirements for completing the statewide traffic certificate program for probate judges.

In 2017, under the leadership of Judge Rooney Bowen, III of the Dooly County Probate Court who was serving as the Council president at that time, the Council of Probate Court Judges of Georgia, in conjunction with the Institute of Continuing Judicial Education, established a statewide certification program specifically for probate judges who have traffic jurisdiction.
The primary objectives of the multi-year, comprehensive program are to increase the knowledge and skills of each respective probate judge who has traffic jurisdiction and to promote high standards for those probate courts to better adjudicate traffic cases.
Judge Danielle McRae of the Upson Probate Court, who currently serves as the chair of the Council's Traffic/Criminal Jurisdiction Committee and served as the chair of the ad hoc committee that created the structure of the traffic certification program, highlighted the importance of why the program has proved to be beneficial for the probate judges who have completed the program.
"Quite frankly, this is a groundbreaking program and the judges who have successfully completed it have all expressed how this program has made them infinitely more confident in the manner in which they adjudicate traffic cases and more importantly, how it has allowed them to introduce greater efficiencies for the probate courts that they oversee. We look forward to many more years of providing our traffic judges with top-notch training and resources."

Judge Carter is scheduled to receive her certificate at a formal ceremony later this year. Judge Carter is the first probate judge in Dade County to complete this program. Along with Judge Carter, more than 80 other probate judges also successfully completed the program.
ABOUT THE COUNCIL OF PROBATE COURT JUDGES

Established and given jurisdiction by O.C.G.A. § 15-9-15 to further improve the administration of probate courts across the state. The Council lends assistance to its respective judges in the execution of their duties and promotes professional training. Each elected probate judge in each respective county in Georgia is a member of the Council.
Dade Awarded $20,000 Georgia Heritage Grant;
One of Four Projects Selected for Grant
Press Release
Georgia State Historic Preservation Office recently announced the award of $50,000 in SFY 2020 Georgia Heritage grant funds for four preservation projects located throughout the state, including two courthouses, a community arts center, and an army air forces pilot school.
Although the Georgia Heritage grant program was initiated in 1995, since 2009 it has been funded solely through the revenue generated by sales of the historic preservation specialty license plate. This current SFY 2020 grant cycle award will provide matching funds for preservation projects in 4 different regional commissions, including areas that typically do not receive preservation funding, and brings the total amount of license plate funds awarded from 2009 to 2020 to $256,539, benefiting a total of 20 projects. The SFY 2020 awards are as follows:

• Dade County —$20,000 for roof replacement at the Dade County Courthouse, located in Trenton. The Dade County Courthouse sits at the focal point of downtown Trenton and gives this small town so much character. The courthouse was designed by George Szymanski, completed in 1926, and is noted for its European influence "step gable" walls and limestone voussoirs and keystones. The courthouse has been vacant since 2010 due to the threat of roof collapse, but after completion of the project future proposed uses of the building include a historical museum and library, as well as offices for tourism and economic development staff.
• Madison County—$10,000 for a condition assessment report for the Madison County Courthouse, located in Danielsville. The Madison County Courthouse was constructed in 1901 and designed by J.W. Goluke in the Romanesque Revival style. The conditions assessment report will prioritize future rehabilitation work needed in order to preserve the building and allow the County to assess roof damage which currently threatens the resource.
• Colquitt County Arts Council, Inc.—$10,000 for a master plan for the Colquitt County Arts Center, in Moultrie. The Arts Center, originally the old Moultrie High School, was constructed in 1928 and designed by William J.J. Chase. The building has had many uses over the years but has now become a community facility which provides a variety of public programs and houses studio spaces for dance, art, and music. The Arts Center was also named as one of the 10 Places in Peril in 2019 by the Georgia Trust for Historic Preservation.
• City of Douglas—$10,000 for barrack roof replacements for the 63rd Army Air Forces Contract Pilot School, Coffee County. The air base is comprised of 11 of the 22 original buildings and two hangers built from 1941 to 1943 and served as a primary training center for cadets during World War II. The base has been the location for public festivals and the buildings have been utilized to house a museum, a youth achievement academy, and a child advocacy center.

The Georgia Heritage Grant Program is administered by the Historic Preservation Division (HPD) of the DNR and is intended to provide financial assistance to non-profit organizations and local governments for preservation activities in the categories of preservation predevelopment and development ("bricks and mortar") projects. Since its initiation in 1995, over $3.6 million in matching grants have been awarded to a total of 258 preservation projects.
The historic preservation license plate was authorized by the Georgia General Assembly and signed into law in 2005. The license plate can be purchased at county tag offices. To learn more about the license plate and how to purchase, please visit the HPD's website at or contact HPD's Grants Coordinator, Melanie Holthaus at melanie.holthaus@dnr.ga.gov.

​
Note from Donna Street:
Next week staff from HPD Division will be in Trenton for training with county officials and Historic Preservation Commission Members.

Goff Announces Run for Re-Election to the Dade County Commission
Press Release
Dade County Commissioner Robert Goff announced his intent to seek re-election to the Dade Board of Commissioners on social media Monday evening.
"I have made a decision that has taken me longer than it should. It is for whatever reason the hardest political decision I have ever made. I get asked on a regular basis , almost daily and sometimes several times a day,what I have decided to do. I have prayed about whether to run for the office of State Representative District 1 . I also prayed about running for another term on the Dade County Commission for District 3. I have served 11 years on the Commission . We have made it through some of the worst times our County has ever experienced . Tornadoes , Floods, some revenue sources down, but we as a County have weathered every storm. I have never been so humbled as I have from being the recipient of the trust of Dade County voters. We have to have people on the commission that understands how we are effected by Atlanta and the Legislature . I have worked hard to build a relationship with our Legislators and let Atlanta know where Dade County is, and who we are. I have served with a great board of Commissioners as well as working hand in hand with our Constitutional Officers , who are second to none. We have and are facing some controversial issues. Dade is changing . It is still the greatest place on Earth to live, raise a family , work and experience like family relationships . I have lived here all my life. My wife, Ruth and I have raised a family here an spent almost 51 years loving where we live. So ,though I could go on and on, but I will make my announcement here and now, and more formally in a few days.

I WILL BE SEEKING ANOTHER TERM ON THE DADE COUNTY COMMISSION . THE PRIMARY WILL BE IN MAY. I ASK FOR YOUR SUPPORT AND AGAIN WOULD BE HUMBLED TO RECEIVE YOUR VOTE.
Experienced , with a heart to serve."
No Sewer Extension for Memorial Drive, Annexation Still In Process
by: Summer Kelley
It appears that a sewer extension to the end of Memorial Drive in the Lake Hills subdivision will not be forthcoming.
​
"Yep, we're in a pickle," Mayor Alex Case said of the city's sewer department after Fire and Utilities Commissioner Lucretia Houts explained to Dade County citizen Pat Bell why she felt the city could not join Bell in extending the sewer service to the end of Memorial Drive. Bell, who owns property at the end of Memorial Drive had approached City Commissioners a couple months back regarding annexing the rest of Memorial Drive into the city and the possible extension of sewer service to the end of the road for future homeowners to hook up to. Bell had asked the city to split costs of labor and materials with him, with Bell supplying some materials as well.
​
Case explained that the city had already paid $9,600 for an engineering study of the possible extension and estimates showed another $8,900 for materials, $20,000 for labor and installation at the lowest price quote, and $4,000 in gravel. Not including the asphalt repairs that would need to be made to areas of Memorial Drive where the roadway would have to be dug up.
​
"Personally I don't see the city doing that," said Houts regarding the extension and division of costs. "If we spend $30,000 on the sewer it needs to be to take care of problems we have first, before adding more sewer service. I just can't see doing it for one house."
​
Houts explained that talk regarding the sewer for several months had been about all the problems the system had and even if there were several homes on Memorial Drive to hook up to the proposed sewer extension, she would still have second thoughts about spending the money. Bell said he would just continue by putting in a personal line and pump to serve his residence and said he was just offering the opportunity to the city as long as they would be digging up and installing sewer lines anyway.
​
Bell also asked what the status was on the annexation request. Case said letters had gone out to property owners along Memorial Drive and the request had been sent to the city's attorney. The city would need to hold public hearings and then the commission would need to vote on the annexation. A letter needed to be sent to the county as well informing them of the annexation request.
​
Case asked commissioners to look at their copies of the city's Purchasing Policies and Procedures. Case said nothing had been changed, but he just wanted Commissioners to review the policies and procedures and see if anything needed to be changed or they had any suggestions or concerns.
​
The Trenton Civic Center was rented 135 hours in the month of January and Animal Control handled 15 work orders.
​
City Inspections have new construction, one remodel and two additions for ongoing inspections. Four electrical inspections were completed in January.
​
Trenton Fire responded to a total of 79 calls last month - 12 fire, 6 accidents, and 61 medical calls. The Fire Department has received another shipment of smoke detectors and if anyone needs smoke detectors they should contact the city or county.
​
City Streets Department employees have been kept busy with the extensive rain and flash flooding. Employees have been cleaning out ditches, checking tiles, fixing erosion issues and on Saturday they were salting roads in the city and assisting the county as well.
Case spoke about the possible road closing of Highway 136 near the high school while the bridge is replaced. Case said they are getting information together to present to the state regarding emergency call numbers to Piney, New Salem and other areas that would be affected by the road closing, time for responding using detours, and population numbers. Case said the city and county are concerned that the thirteen to eighteen days projected for the road closure could easily become longer due to weather.
​
City Commissioners, minus Commissioner Kirk Forshee who was absent due to a family emergency and Commissioner Monda Wooten who was sick, approved the purchase of a storage system for fire department gear from Tennessee Fire Equipment for $5,798.32; additional equipment needed for two new police vehicles for $7,142.70; a file storage server needed to run court services programs, quick books, and hold police department cameras videos for $4,527; and approved the lowest bid for an audit by Williams and Company CPA for $16,000. Commissioners also approved the declaration of a police vehicle as surplus property to be used by Dade EMS as a response vehicle and a resolution supporting legislation for Local Government Infrastructure Finance Authority Act.
​
A new roof is needed by city hall after wind damage from recent storms has caused leaking. The leaks have been temporarily fixed but the city is waiting on roofers to contact them back regarding quotes for a new roof. City Hall was built in 1994 and the roof is original.
​
The full work session and meeting can be viewed below.
​
Dade Commission Considers Multiple Resolutions Including Sunday Liquor Sales and the Heavy Industry Permit Ordinance
by: Summer Kelley
Sunday sales of liquor by the
drink, wine and beer will be put
before Dade County voters this
coming May. County
Commissioners voted last night
unanimously to bring the
questions of Sunday sales of
alcohol before voters on the May
19 ballot. The resolutions to put
Sunday alcohol sales on the
ballot were brought before the
commission by Commissioner
Phillip Hartline. The other
commissioners said that they
were willing to let the voters
decide the issues. The question
which will be on the ballot is
based on the state guidelines
and are phrased as required by
the state. If passed, then county
commissioners can put
ordinances in place with further
guidelines for Sunday sales of
liquor by the drink, wine and
beer.
​
Also on the May 19 ballot will be the question of whether or not to continue the collection of a Special Purpose Local Option Sales Tax, or SPLOST. For the past several months, with the exception of one month, SPLOST has brought in more than $200,000 a month. Commissioner Lamar Lowery pointed out that a lot of the SPLOST funding has allowed the county to pay for things like a new roof for the 911 center and North Dade fire hall, new police vehicles, road projects and other safety necessities property taxes alone can not pay for.
​
Dade County is officially a 2nd Amendment safe sanctuary after a resolution proposed by Commissioner Lowery and Sheriff Ray Cross was passed by county commissioners. Sheriff Cross said whether or not the resolution was passed would not affect his stand on not infringing on citizens' gun rights, a stand he voiced when he first ran for office as Sheriff. Passing the resolution would make legislators in Atlanta aware of how Dade County feels on 2nd Amendment right to bear arms. County Executive Rumley said 2nd Amendment rights have been a hot topic recently and Cross explained that some bills had been proposed in Atlanta which could lead to semi-automatic firearms which include pistols and handguns to be confiscated with fines and jail time. Counties in Georgia, starting with Habersham County, have started passing 2nd Amendment safe sanctuary resolutions. Rumley said that Whitfield, Catoosa and Chattooga were looking at similar ordinances.
​
Dade County Citizen Susie Talbott spoke to commissioners during Citizen's Input. Talbott had two concerns and optional solutions she wanted commissioners to address. The first concern was regarding the amount of time a document (proposed resolution, ordinance, etc.) was available to the public before a public hearing or meeting. Talbott asked commissioners to create a policy to bring them inline with the Sunshine Law. Talbott suggested three business days before a meeting or hearing. Talbott also asked Commissioners to consider moving Citizen's Input to the end of the work session or near the beginning of the meeting in order for the public to make suggestions, comments, or voice concerns before a vote is taken by the commission. Talbott pointed out that currently things can be presented to the commission, discussed by commissioners and voted on before citizens are allowed to comment. Talbott asked the commission if they would consider her concerns and suggestions and address them at next month's meeting.
​
Local resident Jane Dixon introduced Alliance for Dade, Inc. to county commissioners. Alliance for Dade is a group that combines the functions of the Dade County Chamber of Commerce and the Visitors Bureau. The group, which has applied for and received its 501(c)(6) designation and is devoting itself to getting things up and running in order to fill the void left by the Chamber of Commerce which is currently inactive. Dixon shared the five basic functions of the Alliance -
​Speaker Program: Hosting speakers at public events on topics relevant to local business and tourism. (Purpose) To keep people informed on current issues affecting business and tourism.

Tourism Promotion: Maintenance of a public "Regional Visitor Information Center" on the courthouse square in downtown Trenton, staffed in accordance with State regulations. Promoting existing and future tourism sites (eco-tourism, historic tourism, scenic tourism) in Dade County and the tri-state region; Promoting Dade County as an entry point for Chattanooga's tourism attractions; developing signage to guide visitors; developing written and electronic materials to guide tourists. (Purpose) To generate hotel and sales tax; to increase employment; to generate revenue to promote historical and ecological sites; to sponsor beautification programs; to encourage volunteer participation.

Networking: Hosting networking events for local business owners, managers, employees, and concerned citizens. (Purpose) To share information, to learn about local and regional businesses, and to discuss matters of importance to the business community.

Business Support: Assisting people to do business in Dade County, Georgia; Preparation and maintenance of a Business Resource Directory. (Purpose) To promote "buy local" programs and giving visibility to small businesses who serve the community; and to provide information about local businesses to people who may need to buy the goods and services offered by such businesses.

Economic Development: Encouraging business to open in Dade County; bringing agriculture, manufacturing, distribution services, home building, and tourism to Dade County. (Purpose) To generate well-paying jobs, to develop affordable housing, to bring more children into the school system, to improve the tax base for Dade County, and otherwise improve the quality of life in Dade County.
​
Rumley gave an update on upcoming infrastructure projects in the county by Georgia Department of Transportation (GDOT). The completion of paving of Highway 136 will be bid out at the end of this year and start early in 2021. The same for the paving of I-59 North. A cable guardrail to tie in to the guardrails in Alabama and run along I-59 all the way to I-24 is on the project list as is the bridge replacement on Highway 136 near Dade County High School. The bridge replacement was supposed to be accomplished similar to the bridge project on Highway 299, but instead of a weekend, the state is saying the bridge may be closed from 13 to 18 days. Rumley said the county is working with the state to come up with an alternate plan as a shutdown that long could cause major problems for traffic, even if the project is done in the summer.
​
Commissioner Hartline addressed questions and concerns regarding access to the baseball and softball fields being locked. Hartline said during November it rained three days and the county got 2 1/4 inches of rain. In December the county got five inches of rain during the ten days it rained that month. In January it rained at least once a week and at one point we got 9 inches of rain in 5 days. Hartline said the fields have not been able to completely dry out and it is off season. Hartline also pointed out that recreation staff have been busy with maintenance and other projects as well. Middle school baseball is supposed to start this month and Hartline said weather permitting the fields should be unlocked and available.
​
Commissioners approved the appointment of Richard Stephens to the Board of Assessors and proclamations declaring February 3 - 7 Severe Weather Awareness Week, February as American Heart Month, February 21 as Georgia's Arbor Day, and February 6 as Optimist Day. Commissioners also voted to name a previously un-named tributary of Mill Creek, Webb Creek; and an intergovernmental agreement with Georgia Department of Public Safety for a communications tower on Scenic Highway.
​
A first reading of the Permit for Heavy Land Use Ordinance was read with a 2nd reading and approval of the ordinance scheduled for February's commission meeting. The ordinance includes an exemption for agriculture and the contested chicken house guidelines have been removed. Other portions of the ordinance, including public utilities, will be defined as in the NAICS standards.
​
A joint governmental work session will be held on Thursday, March 26 at 6 p.m. in the county commission meeting room.
​
The entire work shop and commission meeting can be viewed below.
​
​
County Commissioner Lamar Lowery (standing left) and Sheriff Ray Cross (standing right) present resolution to make Dade County a 2nd Amendment Sanctuary. The resolution was approved by the Dade County Board of Commissioners on Thursday night.
FROM THE
GROUND
UP
News and Articles from the Dade Agriculture Extension Agency
Sarah (Flowers) Dyer
Agriculture and Natural Resources Extension Agent
UGA College of Agricultural & Environmental Sciences | Dade County Extension
For the Week of: 01/17/2020
​
Wow, what a WET past few weeks! I am sure many of you, as am I, are wondering when we will have enough clear skies and sunshine to spend more time outside! Our office has been busy with many of you stopping by to drop off soil samples for analysis. If you have not done so already, you can still bring soil from your garden plot into our office for analysis. A soil sample test is $9 and will provide exact fertilizer and lime recommendations for the crops you would like to grow in your garden. For those of you that know what fertilizer composition is recommended for your garden plot, it is time to purchase and apply the fertilizer to your garden plot. Spread fertilizer and lime according to the exact recommendations on your soil test results, or, follow the approximate fertilizer recommendations in Table 1.

If you plan to grow tomatoes, peppers, or eggplants from seed, now is the time to plant these seeds in your seed boxes. Peppers and eggplants will take eight weeks to grow from seed to transplant size, and tomatoes will take six weeks. At this time, you should also prepare the land in your garden plot for late winter and early spring gardens by building up raised garden rows. Raised rows in your garden provide better drainage and earlier soil warm-up. This month you can make a first planting of crops such as cabbage, collards, mustard, lettuce, carrots, English peas, radishes, Irish potatoes, turnips, and spinach. If you plant these crops, be sure to apply a "starter" fertilizer solution around them.
​
​
​
​
​
​
​
​
​
​
​
​
​
​
​
​
​
​
​
​
​
​
​
​
​
​
​
​
​
​
​
​
​
​
​
​
​
​
​
​
​
​
​
​
​
​
​
​
​
Alison Henderson
Dade County 4-H Extension Educator
​
​
Dade County 4-H Attend NW District Coverleaf DPA Competition
Eight of our Dade County 4-H'ers traveled to the NW District 4-H Cloverleaf DPA competition on Saturday, January 25th, at Georgia Highlands College in Rome, Georgia. They made presentations in front of judges and students from counties all over northwest Georgia. The competition was for fourth, fifth, and sixth graders. Avery Rickard made her presentation on the proper feeding of horses in the Horse category. In Performing Arts – General, Carrigan Davison performed a jazz dance routine. Liam Davison described the steps to surviving successfully in the wilderness in Outdoor Survival Skills. Sophie Daniel shared her knowledge of llamas in the Companion & Specialty Animals category. Chloe Sunderman described the steps in drawing an elephant in the Arts category. Gracyn Wells won third place in Swine with her presentation on pigs. Keagan White made her presentation in Dog Care & Training. Hailey Gerrells won first place in Performing Art – Vocal. All of our students did a great job of representing Dade County!

We also had two Dade County 4-H Teen Leaders from Dade County High School who volunteered to help at DPA. Kara Wilson and Sidney Jones both worked as Room Hosts to welcome students to their competition rooms. They were also Carnival Leaders. While Cloverleaf 4-H'ers were not giving their presentations, they could attend the carnival, which featured games, line dancing, and service projects. Several of our Dade County 4-H'ers participated in the service projects.

We would like to thank the adult volunteers from Dade County who helped at Cloverleaf DPA. Jessica Reed and Andrea Jones spent the day judging presentations. Katie Brown brought several students and attended their presentations. Dade County ANR Agent Sarah Dyer and 4-H Educator Alison Henderson judged presentations as well. The Cloverleaf DPA competition is only possible because of the hundreds of volunteers who make it happen.
Historically Speaking:
Society Meets Saturday with Plans for Next Cemetery Walk on April 25
​
by: Donna Street
The Dade County Historical
Society announces the third
annual Cemetery Walk on the
Saturday afternoon April 25. This
year will feature Sarah's Chapel
Cemetery in Morganville, Georgia.
This cemetery was begun in the
early 1840's by Joab McCollum.
Some of the families represented
are: Morgan, Lea, Bennett, Dugan,
Hughes, Killian, McCollum, Hale,
Waddell, and McCauley. Also
found there are members of an
early African American family
including Aunt Theny Brogdon
who lived in Dade County for 85
years and died at age 103.
Veterans from the Civil War,
World War I and World War II are
buried there and will be
highlighted.

If you have interesting
information or family
memorabilia about persons
buried in Sarah's Chapel, then
please contact someone at the
Historical Society, so that we may
scan or copy the information.
Information for us or contact
information can be left at the
desk at the Dade County Library.

For more information see our
Facebook page, Dade County
Historical Society of Trenton,
Georgia.

The Historical Society will hold its first business meeting of 2020 for the year on Saturday morning, Feb. 29, 2020. The meeting will begin at 10:30 and should end by noon. We will discuss our calendar for 2020. We will also discuss our research on Sarah's Chapel, so far. We encourage anyone who is interested in the history of Dade County to become a member and join us on Saturday at the library at 10:30.
Many people are pictured in this old Sentinel photo. The caption of the original begins, "Since days of yore, the first Sunday in May has been the time when many gathered at Sarah's Chapel for the annual Memorial Service." Only two are known to those doing research. First from the left is "Uncle" Martin Patterson who was at least 85 in this picture. He is the grandfather of Dorothy Patterson Hicks. He was also the father-in-law of the other person that could be identified, Ewell T. Brown. The caption notes that Ewell was present after spending a few days in the hospital in Chattanooga. Many may also recognize the fellow standing to the right of Ewell as Sheriff Allison Blevins. We would be interested to know if anyone can name others in the picture. Please join us on April 25 for a walk through this cemetery and watch for articles on the families which our Cemetery Walk will feature.
​
(Photo is from the Sentinel circa 1975)
Dade County Historical Society
2020 Calendar of Activities
Jan 13 2020 Planning by Officers and Executive Committee
Jan 26 Social for Members 2-4pm Sun
Feb 4 Planning Cemetery Walk 1pm
Feb 29 Business Meeting 10:30 am Sat
Mar Cemetery Committee work
Mar McMahan Book work continues
Mar 31 Genealogy Workshop 6-8pm Tue
Apr 18 Cemetery Walk
Apr 25 Cemetery Walk (rain date)
May 16 Business Meeting 10:30am Sat
Jun 10 New Echota Field Trip
Aug 8 Business Meeting 10:30
Aug 8 Genealogy Workshop 11:30-1:30
Oct Book ready for publication
Oct Wreaths Across America plans
Oct 3 Genealogy SWAP (Forester)
Nov 7 Business Meeting 10:30 AM Sat
Nov 5 Genealogy Workshop 6-8 Tues
Dec 19 Wreath Laying at National Cemetery
​
Join us for a busy year of fun.
Dues are $10 per year.
​
Contact us on Facebook at
Dade County Historical Society of Trenton, Georgia
​
All meetings and workshops are held At the Dade County Public Library

by: Linda Wilson
The Knights of Columbus
will be having Fish Fries each
Friday evening from
February 28th to April 3rd
from 5 PM to 7PM at Saint
Katharine Drexel Catholic
Church in New England. The
proceeds will go to support
several charitable
organizations including the
Friends of the Dade County
Public Library and Light in
the Mountains, another organization that supports library programs. We appreciate the Knights of Columbus for their support and we hope our patrons will go and enjoy a fish dinner. They serve fish and chips, coleslaw, green beans, corn on the cob, hush puppies, dessert and drink for $7.00 a plate.

The 4-H Cloverbuds Club will meet Tuesday, March 10 at 5 PM at the library. Join us for a fun activity and the science of tie dyeing.

Ready-to-Read still meets each Thursday morning at 10:30. On Thursday, March 5, we will be celebrating Dr. Seuss's birthday. On the 12th we will be talking about Spring and what we can grow.

The Kiss the Ground! program that was postponed has been rescheduled for Thursday, March 12 at 6:00 PM. The presenter is Keith Bien and he will be talking about how farmers are improving their land and making more profit.

I've been looking at some new books coming out this year and I'm very excited to see that some of my favorite series will have additions to them this year. You will see that I'm partial to mysteries, but I know many of our patrons are, so here are some good ones to look for in 2020. Best-selling author David Baldacci has a new book coming out in his Memory Man series. The title is Walk the Wire, it is the 6th book in this series and it will be out on April 21. September is going to keep readers very busy. On September 1, a new Inspector Gamache book by Louise Penny will be on the shelves. The title is All the Devils are Here and it is the 16th book in this series.

I'm a huge fan of the Vera Stanhope series, both the books and the TV show, and Book 9 in the Vera series by Ann Cleeves is scheduled to come out on September 8. Look for The Darkest Evening. Also, being published in September (the 29th) is Troubled Blood by Robert Galbraith. Troubled Blood is the fifth book in the Cormoran Strike series and Robert Galbraith is the pen name of J.K. Rowling, author of the Harry Potter books.
Another favorite detective series of mine is Alexander McCall Smith's The No. 1 Ladies' Detective Agency, which takes place in Botswana, Africa. The new book, How to Raise An Elephant is the 21st book in this series and it will be on sale on October 6.

Do you have a book you would like to recommend? Leave a note for me at the desk (Linda) with the title and author of the book, and a sentence or two about it and we will pass those on.

Library Hours: Tuesdays – 10 to 7, Wednesdays – 10 to 5, Thursdays – 10 to 6, Fridays – 10 to 4, Saturdays – 10 to 2, Closed on Sundays and Mondays. Our wifi is available 24/7 outside the library.
Dade County School Calendars
Department of Driver Services Hours in Dade- 2020
It's a better idea to pre-plan
Dear Dave,
​
My husband passed away last year at just 45 years old. We always tried to be careful with our money, and we were in good enough shape financially that I paid for his funeral with cash. A few days ago, I started getting letters from the funeral homes in town encouraging me to pre-pay for my own funeral. I'm 42, and in very good health, so is this a good idea?
​
Janet
​
​
Dear Janet,
​
My advice is to pre-plan, not pre-pay. Unfortunately, you learned first-hand how hard it is to make important decisions in the middle of that kind of grief. Many times, people are so emotional when they face these kinds of things that they make bad decisions. That's why pre-planning, and making decisions ahead of time, is a really good move.
​
Now, here's why it's never a good idea to pre-pay for this kind of thing. If you live to an average age, for what you'd prepay today at your age, you could invest the amount and be self-insured. You'd have a ton of money sitting there when the time comes.
​
Events like this make you realize the need for proper planning, but don't ever pre-pay for them. God bless you, Janet. I'm so sorry you're going through this.
​
—Dave
No, they're not a good deal
Dear Dave,
​
I have an emergency fund equal to six months of expenses. Considering this, would you consider an extended home warranty to be a waste of money?
​
Ami
​
​
Dear Ami,
​
My advice to have an emergency fund of three to six months of expenses, sitting in a good money market account with check writing privileges, is designed to cover the unexpected things that life will throw at you. The cash, combined with the easy access that kind of account allows, will make it quick and easy to take care of things in the event of a financial emergency.
Extended warranties, of any kind, are not a good deal and I don't recommend them. You're better off to self-insure against things breaking down, and put what would have been profit for the extended warranty company in your own pocket!
​
—Dave
​
* Dave Ramsey is CEO of Ramsey Solutions. He has authored seven best-selling books, including The Total Money Makeover. The Dave Ramsey Show is heard by more than 15 million listeners each week on 600 radio stations and multiple digital platforms. Follow Dave on the web at daveramsey.com and on Twitter at @DaveRamsey.
​
​
​
​
​
​
5 Ways to Stop Wasting Money Heating Your House
Tom Kraeutler
Staying on top of your heating and cooling system maintenance will make your systems run more efficiently and last longer. Here are five ways to save energy that can help cut your heating bills:
​
Annual tune-ups

Just like that valuable piece of machinery in your driveway, a heating and cooling system needs annual maintenance to keep on running efficiently. So plan to have a contractor pay pre-season calls (fall for heating, spring for cooling) to address elements in Energy Star's recommended Heating and Cooling Maintenance Checklist. This is one of the easiest ways to save energy, increasing comfort and making sure your heating system is safe.
Filter switch

Filters should be checked every month, with extra-special attention during heavy-use seasons. A dirty filter slows down air flow and wastes energy by making your system work harder, and can also lead to expensive mechanical maintenance or even failure if dirt and dust are allowed to build up. At the very least, change the filters every three months, and select the most sophisticated replacement models available for optimum dust screening.
​
Program for savings

By installing a programmable thermostat and setting it to match your away-from-home schedule, you can save around $180 in annual energy costs for both heating and cooling systems.

Seal the deal

Did you know that up to 20 percent of potential comfort escapes through poorly sealed and insulated ductwork? Ducts running through the attic, crawlspace, garage and unheated basement should be first on your maintenance list; use duct sealant (mastic) or metal-backed tape (never duct tape, as it doesn't have the required staying power) to seal all seams and connections. Follow with an insulation wrap, and repeat the process with ducts that you can access in the heated or cooled parts of the house.
​
Improve home insulation

When correctly installed, every type of insulation contributes to comfort, reduces energy bills and supplements your HVAC maintenance. Insulation performance is measured by R-value, the ability to resist heat flow and adding more is one of the most effective ways ot save energy. The higher the value, the stronger the insulating power. R-value requirements vary for different areas of the home, and the climate you live in will determine overall needs. Refer to the U.S. Department of Energy's Insulation Recommendations for more detailed tips.
Arrests by the Georgia State Patrol, Dade County
Sheriff's Department, and Trenton Police Department
for Feb. 17, 2020, - Feb. 23, 2020
Charles Earl Elrod, age 67, of Trenton, GA. Theft by Taking - Felony.
​
Richard William Trimue, age 38. Possession and Use of Drug Related Objects; Possession of Methamphetamine.
​
Brittany Joann Gibson, age 33, of Chatsworth, GA. Probation Violation.
​
William Ross Trantham, age 19, of Trenton, GA. Criminal Attempt to Commit a Felony.
​
Jackson Ridge Clark, age 21, of Hixson, TN. Use of Communication Facility in Commission of a Felony Involving Controlled Substances; Possession and Use of Drug Related Objects; Possession of Sawed-Off Shotgun or Rifle, Machine Gun, Dangerous Weapon, or Silencer; Possession of a Firearm or Knife During Commission or Attempt to Commit certain Felonies; Possession of Methamphetamine w/ Intent to Distribute; Possession of Methamphetamine.
​
Ricky Darrell Traylor, age 27, of Henegar, AL. Probation Violation.
​
Femelon Misael Hidalgo, age 22, of Cleveland, TN. Speeding; Driving Without a Valid License - Misdemeanor.
​
Jillian Raeh Ross, age 21, of Ringgold, GA. Possession of a Schedule IV Controlled Substance; Possession of a Schedule I Controlled Substance.
​
Cartavius Rashad Fisher, age 27, of Trenton, TN. Improper Lane Change/Failure to Maintain Lane; Driving while License Suspended or Revoked.
​
Alisha Dawn Campbell, age 42, of Trenton, GA. Endangering Security Interest Misd <$500.
​
Keely Elizabeth Williams, age 29, of Birmingham, AL. Probation Violation.
​
Donald AE Obanion, age 44, of Trenton, GA. Probation Violation Misdemeanor; Probation Violation Misdemeanor.
​
Levi C. McMahan, age 30, of Wildwood, GA. Driving while License Suspended or Revoked.
​
Timothy Raye Williams, age 54, of Rising Fawn, GA. Probation Violation; Knowingly Driving a Motor Vehicle on Suspended, Canceled, Revoked Registration; DUI-Driving Under the Influence of Drugs; Possession and Use of Drug Related Objects.
​