Fair, Balanced, & Community Focused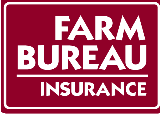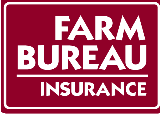 Wildwood Fire Ruled Arson; $10,000 Reward Offered
Press Release
ATLANTA – Fire Investigators with
the Insurance and Safety Fire
Commissioner's Office have
determined a fire that occurred around
7:20 A.M. on Monday, February 10, at a
Dade County residence, was
intentionally set. The fire was set in a
bedroom closet inside the home
located at 18947 Highway 11 in
Wildwood, Georgia.

"The 73-year-old, 1,624 square-foot structure was under renovation at the time of the fire. The suspect(s) forced entry through a doorway on the south end of the structure," said Insurance and Safety Fire Commissioner John F. King. "Several tools were also stolen from the residence before the fire was set. If you have any information on the individual or individuals responsible, I ask that you call my Fire Investigations Unit at 1-800-282-5804."

Rewards are offered of up to $10,000 for information that leads to the arrest and conviction of the arsonist(s). Calls are taken 24 hours a day and callers can choose to remain anonymous.
Insurance and Safety Fire Commissioner John F. King's Fire Investigations Unit is assisting the Dade County Sheriff's Office with this investigation.
Mullis: Update from the Capitol
by: Sen. Jeff Mullis (R-Chickamauga)
Last week, the Senate took time to honor some of the bravest and most selfless members of our communities, firefighters. Georgia is home to over 30,000 firefighters across 900 separate fire departments and as a former Fire Chief myself, I know first-hand that these men and women go to work each day, with full knowledge that they might not ever make it home. They work day and night to protect life and property from the devastation of fire. In honor of their selflessness and dedication to this state, the Senate proclaimed February 4, 2020 as Firefighters Recognition Day at the state Capitol. While a resolution pales in comparison to the sacrifice shown by our firefighters daily, I hope it can serve as a reminder to never forget those who dedicate their lives to our protection.
​
We also passed an important piece of legislation that addresses the rising trend of the use of electric scooters in some of our state's cities. Senate Bill 159 would provide a codified definition of an electric scooter, but leave much of the regulation of these devices up to the individual counties and municipalities across our state. These electric scooters are vital methods of transportation for many students and employees in Georgia, but we also recognize that each community may have different levels of pedestrian or vehicle traffic that may make the use of such a device hazardous. This bill strikes a good balance of letting each locality decide for themselves how to best regulate this new technology.
​
This week was yet another busy one here at the state Capitol. Although we did not convene for any legislative days, we continue to put a heavy emphasis on the budget as we ensure each dollar is benefiting the great state of Georgia. Moving forward, the budget will continue to be an essential part of this legislative session while we fulfill our constitutional obligation of passing a balanced budget.
Over the course of the week, Senate Appropriations subcommittees met to hear a line by line analysis of each agency's budget and a summary of changes from agency executives. As the Chairman of the Senate Appropriations Subcommittee on Economic Development, it is important to me that we cultivate an economic environment conducive to continued growth. Georgia has been rated as the number one state in which to do business for six years in a row and we do not want to see that title change anytime soon. Over the next few weeks, the legislature will continue to look over the proposed budgets of each state agency to ensure that the needs of our state are met.
Tuesday, the state unveiled the new Nathan Deal Judicial Center, where many of Georgia's state courts and judges will be housed. The building's name reflects the legacy of former Georgia Governor Nathan Deal and his lifelong pledge to not just ensuring justice for all, but also his commitment to reducing recidivism and rehabilitating past offenders. I also had the opportunity to meet with United States Supreme Court Justice Clarence Thomas, who delivered the keynote speech to commemorate the new building.
Next week, the Senate will return to session on Tuesday, February 18. We will convene for four legislative days, in addition to numerous committee meetings that are scheduled to take place. If I can ever be of assistance, please do not hesitate to reach out to my office here at the Capitol. I am always more than happy to be of service, and I look forward to continuing to represent your interests in Georgia.
Judge Carter Earns Statewide Certification
Press Release
Atlanta (February 12, 2020) – Recently, during the annual Probate Judges' Day at the Capitol event, it was announced that Judge Kerri Carter of the Dade County Probate Court had met the necessary requirements for completing the statewide traffic certificate program for probate judges.

In 2017, under the leadership of Judge Rooney Bowen, III of the Dooly County Probate Court who was serving as the Council president at that time, the Council of Probate Court Judges of Georgia, in conjunction with the Institute of Continuing Judicial Education, established a statewide certification program specifically for probate judges who have traffic jurisdiction.
The primary objectives of the multi-year, comprehensive program are to increase the knowledge and skills of each respective probate judge who has traffic jurisdiction and to promote high standards for those probate courts to better adjudicate traffic cases.
Judge Danielle McRae of the Upson Probate Court, who currently serves as the chair of the Council's Traffic/Criminal Jurisdiction Committee and served as the chair of the ad hoc committee that created the structure of the traffic certification program, highlighted the importance of why the program has proved to be beneficial for the probate judges who have completed the program.
"Quite frankly, this is a groundbreaking program and the judges who have successfully completed it have all expressed how this program has made them infinitely more confident in the manner in which they adjudicate traffic cases and more importantly, how it has allowed them to introduce greater efficiencies for the probate courts that they oversee. We look forward to many more years of providing our traffic judges with top-notch training and resources."

Judge Carter is scheduled to receive her certificate at a formal ceremony later this year. Judge Carter is the first probate judge in Dade County to complete this program. Along with Judge Carter, more than 80 other probate judges also successfully completed the program.
ABOUT THE COUNCIL OF PROBATE COURT JUDGES

Established and given jurisdiction by O.C.G.A. § 15-9-15 to further improve the administration of probate courts across the state. The Council lends assistance to its respective judges in the execution of their duties and promotes professional training. Each elected probate judge in each respective county in Georgia is a member of the Council.
Dade Awarded $20,000 Georgia Heritage Grant;
One of Four Projects Selected for Grant
Press Release
Georgia State Historic Preservation Office recently announced the award of $50,000 in SFY 2020 Georgia Heritage grant funds for four preservation projects located throughout the state, including two courthouses, a community arts center, and an army air forces pilot school.
Although the Georgia Heritage grant program was initiated in 1995, since 2009 it has been funded solely through the revenue generated by sales of the historic preservation specialty license plate. This current SFY 2020 grant cycle award will provide matching funds for preservation projects in 4 different regional commissions, including areas that typically do not receive preservation funding, and brings the total amount of license plate funds awarded from 2009 to 2020 to $256,539, benefiting a total of 20 projects. The SFY 2020 awards are as follows:

• Dade County —$20,000 for roof replacement at the Dade County Courthouse, located in Trenton. The Dade County Courthouse sits at the focal point of downtown Trenton and gives this small town so much character. The courthouse was designed by George Szymanski, completed in 1926, and is noted for its European influence "step gable" walls and limestone voussoirs and keystones. The courthouse has been vacant since 2010 due to the threat of roof collapse, but after completion of the project future proposed uses of the building include a historical museum and library, as well as offices for tourism and economic development staff.
• Madison County—$10,000 for a condition assessment report for the Madison County Courthouse, located in Danielsville. The Madison County Courthouse was constructed in 1901 and designed by J.W. Goluke in the Romanesque Revival style. The conditions assessment report will prioritize future rehabilitation work needed in order to preserve the building and allow the County to assess roof damage which currently threatens the resource.
• Colquitt County Arts Council, Inc.—$10,000 for a master plan for the Colquitt County Arts Center, in Moultrie. The Arts Center, originally the old Moultrie High School, was constructed in 1928 and designed by William J.J. Chase. The building has had many uses over the years but has now become a community facility which provides a variety of public programs and houses studio spaces for dance, art, and music. The Arts Center was also named as one of the 10 Places in Peril in 2019 by the Georgia Trust for Historic Preservation.
• City of Douglas—$10,000 for barrack roof replacements for the 63rd Army Air Forces Contract Pilot School, Coffee County. The air base is comprised of 11 of the 22 original buildings and two hangers built from 1941 to 1943 and served as a primary training center for cadets during World War II. The base has been the location for public festivals and the buildings have been utilized to house a museum, a youth achievement academy, and a child advocacy center.

The Georgia Heritage Grant Program is administered by the Historic Preservation Division (HPD) of the DNR and is intended to provide financial assistance to non-profit organizations and local governments for preservation activities in the categories of preservation predevelopment and development ("bricks and mortar") projects. Since its initiation in 1995, over $3.6 million in matching grants have been awarded to a total of 258 preservation projects.
The historic preservation license plate was authorized by the Georgia General Assembly and signed into law in 2005. The license plate can be purchased at county tag offices. To learn more about the license plate and how to purchase, please visit the HPD's website at or contact HPD's Grants Coordinator, Melanie Holthaus at melanie.holthaus@dnr.ga.gov.

​
Note from Donna Street:
Next week staff from HPD Division will be in Trenton for training with county officials and Historic Preservation Commission Members.

The DCSO 7th annual Fundraiser was held on January 18, 2020. The proceeds from this year's event were given in the amounts of $5,000.00 to the Children's Advocacy Center and $5,000.00 to the Hand Up Ministry. These are two very worthy recipients that are helping our Dade County residents.

Pictured here (left to right) presenting checks are Sheriff Ray Cross to Anthony Dye , Interim Executive Director of the Children's Advocacy Center and Rex Mayo, Director of Hand Up Ministry with Wes Hixon, Chairman of the DCSO Fundraiser.

In the past 7 years, the DCSO Fundraiser has donated over $138,000.00 to charities and ministries for the Dade County Community.

A sink hole opened up on both sides of Poplar Springs road on Sand Mountain Tuesday afternoon. County road crews and Davis Fire Department responded to the scene. The road was shut down to one lane. Plans were made to fill the pothole once it was determined whether the sink hole occurred because of a water leak. (Pictures shared by Davis Volunteer Fire Department)
No Sewer Extension for Memorial Drive, Annexation Still In Process
by: Summer Kelley
It appears that a sewer extension to the end of Memorial Drive in the Lake Hills subdivision will not be forthcoming.
​
"Yep, we're in a pickle," Mayor Alex Case said of the city's sewer department after Fire and Utilities Commissioner Lucretia Houts explained to Dade County citizen Pat Bell why she felt the city could not join Bell in extending the sewer service to the end of Memorial Drive. Bell, who owns property at the end of Memorial Drive had approached City Commissioners a couple months back regarding annexing the rest of Memorial Drive into the city and the possible extension of sewer service to the end of the road for future homeowners to hook up to. Bell had asked the city to split costs of labor and materials with him, with Bell supplying some materials as well.
​
Case explained that the city had already paid $9,600 for an engineering study of the possible extension and estimates showed another $8,900 for materials, $20,000 for labor and installation at the lowest price quote, and $4,000 in gravel. Not including the asphalt repairs that would need to be made to areas of Memorial Drive where the roadway would have to be dug up.
​
"Personally I don't see the city doing that," said Houts regarding the extension and division of costs. "If we spend $30,000 on the sewer it needs to be to take care of problems we have first, before adding more sewer service. I just can't see doing it for one house."
​
Houts explained that talk regarding the sewer for several months had been about all the problems the system had and even if there were several homes on Memorial Drive to hook up to the proposed sewer extension, she would still have second thoughts about spending the money. Bell said he would just continue by putting in a personal line and pump to serve his residence and said he was just offering the opportunity to the city as long as they would be digging up and installing sewer lines anyway.
​
Bell also asked what the status was on the annexation request. Case said letters had gone out to property owners along Memorial Drive and the request had been sent to the city's attorney. The city would need to hold public hearings and then the commission would need to vote on the annexation. A letter needed to be sent to the county as well informing them of the annexation request.
​
Case asked commissioners to look at their copies of the city's Purchasing Policies and Procedures. Case said nothing had been changed, but he just wanted Commissioners to review the policies and procedures and see if anything needed to be changed or they had any suggestions or concerns.
​
The Trenton Civic Center was rented 135 hours in the month of January and Animal Control handled 15 work orders.
​
City Inspections have new construction, one remodel and two additions for ongoing inspections. Four electrical inspections were completed in January.
​
Trenton Fire responded to a total of 79 calls last month - 12 fire, 6 accidents, and 61 medical calls. The Fire Department has received another shipment of smoke detectors and if anyone needs smoke detectors they should contact the city or county.
​
City Streets Department employees have been kept busy with the extensive rain and flash flooding. Employees have been cleaning out ditches, checking tiles, fixing erosion issues and on Saturday they were salting roads in the city and assisting the county as well.
Case spoke about the possible road closing of Highway 136 near the high school while the bridge is replaced. Case said they are getting information together to present to the state regarding emergency call numbers to Piney, New Salem and other areas that would be affected by the road closing, time for responding using detours, and population numbers. Case said the city and county are concerned that the thirteen to eighteen days projected for the road closure could easily become longer due to weather.
​
City Commissioners, minus Commissioner Kirk Forshee who was absent due to a family emergency and Commissioner Monda Wooten who was sick, approved the purchase of a storage system for fire department gear from Tennessee Fire Equipment for $5,798.32; additional equipment needed for two new police vehicles for $7,142.70; a file storage server needed to run court services programs, quick books, and hold police department cameras videos for $4,527; and approved the lowest bid for an audit by Williams and Company CPA for $16,000. Commissioners also approved the declaration of a police vehicle as surplus property to be used by Dade EMS as a response vehicle and a resolution supporting legislation for Local Government Infrastructure Finance Authority Act.
​
A new roof is needed by city hall after wind damage from recent storms has caused leaking. The leaks have been temporarily fixed but the city is waiting on roofers to contact them back regarding quotes for a new roof. City Hall was built in 1994 and the roof is original.
​
The full work session and meeting can be viewed below.
​
Jeremy Dyer Announces Run for District 4 Commissioner
Press Release
Another candidate has announced their intent to run
for Dade County Commission on social media. Jeremy
Dyer's announcement was shared Monday evening.
"I am Jeremy Dyer and I am seeking the position
of District 4 Commissioner in Dade County,
Georgia. I am a life-long resident of Dade County.
Upon graduating from Dade County High School, I
attended Northeastern Oklahoma A&M College
where I received an Associate of Science degree. I
then returned to the great state of Georgia where I
received a Bachelor of Science in Animal Sciences
from the University of Georgia. Following my
collegiate experience, I began my own business,
Dyer Livestock, in which I specialize in the raising
and marketing of high-quality livestock to be sold
all across the country. I provide consulting service
to numerous industry representatives which has
allowed me to spend a great deal of time travelling
the country and learning from expertise all across the nation. I currently reside and farm in the New Salem community with my wife, Sarah.
​
I intend to use my educational and business experience to bring a common sense, business-minded approach to the commission. As a life-long resident of Dade County, I am optimistic that the future is bright for our corner of Georgia, given that we make the educated decisions that protect the best interest of our citizens. As a result of my recent service on the ordinance committee, I gained a detailed look into our current county government. As District 4 Commissioner, I will prioritize taking on the challenges that face our county using facts and reason, rather than opinions and emotion.
​
I look forward to hearing about the issues you are facing in our county so that I can be a positive part of addressing those needs. Please feel free to reach out to me about your concerns.
Goff Announces Run for Re-Election to the Dade County Commission
Press Release
Dade County Commissioner Robert Goff announced his intent to seek re-election to the Dade Board of Commissioners on social media Monday evening.
"I have made a decision that has taken me longer than it should. It is for whatever reason the hardest political decision I have ever made. I get asked on a regular basis , almost daily and sometimes several times a day,what I have decided to do. I have prayed about whether to run for the office of State Representative District 1 . I also prayed about running for another term on the Dade County Commission for District 3. I have served 11 years on the Commission . We have made it through some of the worst times our County has ever experienced . Tornadoes , Floods, some revenue sources down, but we as a County have weathered every storm. I have never been so humbled as I have from being the recipient of the trust of Dade County voters. We have to have people on the commission that understands how we are effected by Atlanta and the Legislature . I have worked hard to build a relationship with our Legislators and let Atlanta know where Dade County is, and who we are. I have served with a great board of Commissioners as well as working hand in hand with our Constitutional Officers , who are second to none. We have and are facing some controversial issues. Dade is changing . It is still the greatest place on Earth to live, raise a family , work and experience like family relationships . I have lived here all my life. My wife, Ruth and I have raised a family here an spent almost 51 years loving where we live. So ,though I could go on and on, but I will make my announcement here and now, and more formally in a few days.

I WILL BE SEEKING ANOTHER TERM ON THE DADE COUNTY COMMISSION . THE PRIMARY WILL BE IN MAY. I ASK FOR YOUR SUPPORT AND AGAIN WOULD BE HUMBLED TO RECEIVE YOUR VOTE.
Experienced , with a heart to serve."
One Fireman Injured Fighting Dade County Fire Monday Morning
by: Summer Kelley
Multiple fire departments in Dade County responded to a structure fire where one fireman was injured this morning.
​
The call came in at 7:24 a.m. for units to respond to a structure fire at 18835 Highway 11 North. The residence was unoccupied at the time of the fire.
Highway 11 North was shut down as at least three fire departments battled the blaze and hoses had to be run to a hydrant across the road.
​
An investigation into the cause of the fire is under way and the fireman was transported to Erlanger non-emergency for treatment. The fireman was treated and released.
​
(Picture shared to KWN Total Media Facebook page. Original Picture by Amanda Leverett Owens.)
​
Dade Commission Considers Multiple Resolutions Including Sunday Liquor Sales and the Heavy Industry Permit Ordinance
by: Summer Kelley
Sunday sales of liquor by the
drink, wine and beer will be put
before Dade County voters this
coming May. County
Commissioners voted last night
unanimously to bring the
questions of Sunday sales of
alcohol before voters on the May
19 ballot. The resolutions to put
Sunday alcohol sales on the
ballot were brought before the
commission by Commissioner
Phillip Hartline. The other
commissioners said that they
were willing to let the voters
decide the issues. The question
which will be on the ballot is
based on the state guidelines
and are phrased as required by
the state. If passed, then county
commissioners can put
ordinances in place with further
guidelines for Sunday sales of
liquor by the drink, wine and
beer.
​
Also on the May 19 ballot will be the question of whether or not to continue the collection of a Special Purpose Local Option Sales Tax, or SPLOST. For the past several months, with the exception of one month, SPLOST has brought in more than $200,000 a month. Commissioner Lamar Lowery pointed out that a lot of the SPLOST funding has allowed the county to pay for things like a new roof for the 911 center and North Dade fire hall, new police vehicles, road projects and other safety necessities property taxes alone can not pay for.
​
Dade County is officially a 2nd Amendment safe sanctuary after a resolution proposed by Commissioner Lowery and Sheriff Ray Cross was passed by county commissioners. Sheriff Cross said whether or not the resolution was passed would not affect his stand on not infringing on citizens' gun rights, a stand he voiced when he first ran for office as Sheriff. Passing the resolution would make legislators in Atlanta aware of how Dade County feels on 2nd Amendment right to bear arms. County Executive Rumley said 2nd Amendment rights have been a hot topic recently and Cross explained that some bills had been proposed in Atlanta which could lead to semi-automatic firearms which include pistols and handguns to be confiscated with fines and jail time. Counties in Georgia, starting with Habersham County, have started passing 2nd Amendment safe sanctuary resolutions. Rumley said that Whitfield, Catoosa and Chattooga were looking at similar ordinances.
​
Dade County Citizen Susie Talbott spoke to commissioners during Citizen's Input. Talbott had two concerns and optional solutions she wanted commissioners to address. The first concern was regarding the amount of time a document (proposed resolution, ordinance, etc.) was available to the public before a public hearing or meeting. Talbott asked commissioners to create a policy to bring them inline with the Sunshine Law. Talbott suggested three business days before a meeting or hearing. Talbott also asked Commissioners to consider moving Citizen's Input to the end of the work session or near the beginning of the meeting in order for the public to make suggestions, comments, or voice concerns before a vote is taken by the commission. Talbott pointed out that currently things can be presented to the commission, discussed by commissioners and voted on before citizens are allowed to comment. Talbott asked the commission if they would consider her concerns and suggestions and address them at next month's meeting.
​
Local resident Jane Dixon introduced Alliance for Dade, Inc. to county commissioners. Alliance for Dade is a group that combines the functions of the Dade County Chamber of Commerce and the Visitors Bureau. The group, which has applied for and received its 501(c)(6) designation and is devoting itself to getting things up and running in order to fill the void left by the Chamber of Commerce which is currently inactive. Dixon shared the five basic functions of the Alliance -
​Speaker Program: Hosting speakers at public events on topics relevant to local business and tourism. (Purpose) To keep people informed on current issues affecting business and tourism.

Tourism Promotion: Maintenance of a public "Regional Visitor Information Center" on the courthouse square in downtown Trenton, staffed in accordance with State regulations. Promoting existing and future tourism sites (eco-tourism, historic tourism, scenic tourism) in Dade County and the tri-state region; Promoting Dade County as an entry point for Chattanooga's tourism attractions; developing signage to guide visitors; developing written and electronic materials to guide tourists. (Purpose) To generate hotel and sales tax; to increase employment; to generate revenue to promote historical and ecological sites; to sponsor beautification programs; to encourage volunteer participation.

Networking: Hosting networking events for local business owners, managers, employees, and concerned citizens. (Purpose) To share information, to learn about local and regional businesses, and to discuss matters of importance to the business community.

Business Support: Assisting people to do business in Dade County, Georgia; Preparation and maintenance of a Business Resource Directory. (Purpose) To promote "buy local" programs and giving visibility to small businesses who serve the community; and to provide information about local businesses to people who may need to buy the goods and services offered by such businesses.

Economic Development: Encouraging business to open in Dade County; bringing agriculture, manufacturing, distribution services, home building, and tourism to Dade County. (Purpose) To generate well-paying jobs, to develop affordable housing, to bring more children into the school system, to improve the tax base for Dade County, and otherwise improve the quality of life in Dade County.
​
Rumley gave an update on upcoming infrastructure projects in the county by Georgia Department of Transportation (GDOT). The completion of paving of Highway 136 will be bid out at the end of this year and start early in 2021. The same for the paving of I-59 North. A cable guardrail to tie in to the guardrails in Alabama and run along I-59 all the way to I-24 is on the project list as is the bridge replacement on Highway 136 near Dade County High School. The bridge replacement was supposed to be accomplished similar to the bridge project on Highway 299, but instead of a weekend, the state is saying the bridge may be closed from 13 to 18 days. Rumley said the county is working with the state to come up with an alternate plan as a shutdown that long could cause major problems for traffic, even if the project is done in the summer.
​
Commissioner Hartline addressed questions and concerns regarding access to the baseball and softball fields being locked. Hartline said during November it rained three days and the county got 2 1/4 inches of rain. In December the county got five inches of rain during the ten days it rained that month. In January it rained at least once a week and at one point we got 9 inches of rain in 5 days. Hartline said the fields have not been able to completely dry out and it is off season. Hartline also pointed out that recreation staff have been busy with maintenance and other projects as well. Middle school baseball is supposed to start this month and Hartline said weather permitting the fields should be unlocked and available.
​
Commissioners approved the appointment of Richard Stephens to the Board of Assessors and proclamations declaring February 3 - 7 Severe Weather Awareness Week, February as American Heart Month, February 21 as Georgia's Arbor Day, and February 6 as Optimist Day. Commissioners also voted to name a previously un-named tributary of Mill Creek, Webb Creek; and an intergovernmental agreement with Georgia Department of Public Safety for a communications tower on Scenic Highway.
​
A first reading of the Permit for Heavy Land Use Ordinance was read with a 2nd reading and approval of the ordinance scheduled for February's commission meeting. The ordinance includes an exemption for agriculture and the contested chicken house guidelines have been removed. Other portions of the ordinance, including public utilities, will be defined as in the NAICS standards.
​
A joint governmental work session will be held on Thursday, March 26 at 6 p.m. in the county commission meeting room.
​
The entire work shop and commission meeting can be viewed below.
​
​
County Commissioner Lamar Lowery (standing left) and Sheriff Ray Cross (standing right) present resolution to make Dade County a 2nd Amendment Sanctuary. The resolution was approved by the Dade County Board of Commissioners on Thursday night.
FROM THE
GROUND
UP
News and Articles from the Dade Agriculture Extension Agency
Sarah (Flowers) Dyer
Agriculture and Natural Resources Extension Agent
UGA College of Agricultural & Environmental Sciences | Dade County Extension
For the Week of: 01/17/2020
​
Wow, what a WET past few weeks! I am sure many of you, as am I, are wondering when we will have enough clear skies and sunshine to spend more time outside! Our office has been busy with many of you stopping by to drop off soil samples for analysis. If you have not done so already, you can still bring soil from your garden plot into our office for analysis. A soil sample test is $9 and will provide exact fertilizer and lime recommendations for the crops you would like to grow in your garden. For those of you that know what fertilizer composition is recommended for your garden plot, it is time to purchase and apply the fertilizer to your garden plot. Spread fertilizer and lime according to the exact recommendations on your soil test results, or, follow the approximate fertilizer recommendations in Table 1.

If you plan to grow tomatoes, peppers, or eggplants from seed, now is the time to plant these seeds in your seed boxes. Peppers and eggplants will take eight weeks to grow from seed to transplant size, and tomatoes will take six weeks. At this time, you should also prepare the land in your garden plot for late winter and early spring gardens by building up raised garden rows. Raised rows in your garden provide better drainage and earlier soil warm-up. This month you can make a first planting of crops such as cabbage, collards, mustard, lettuce, carrots, English peas, radishes, Irish potatoes, turnips, and spinach. If you plant these crops, be sure to apply a "starter" fertilizer solution around them.
​
​
​
​
​
​
​
​
​
​
​
​
​
​
​
​
​
​
​
​
​
​
​
​
​
​
​
​
​
​
​
​
​
​
​
​
​
​
​
​
​
​
​
​
​
​
​
​
​
Alison Henderson
Dade County 4-H Extension Educator
​
​
Dade County 4-H Attend NW District Coverleaf DPA Competition
Eight of our Dade County 4-H'ers traveled to the NW District 4-H Cloverleaf DPA competition on Saturday, January 25th, at Georgia Highlands College in Rome, Georgia. They made presentations in front of judges and students from counties all over northwest Georgia. The competition was for fourth, fifth, and sixth graders. Avery Rickard made her presentation on the proper feeding of horses in the Horse category. In Performing Arts – General, Carrigan Davison performed a jazz dance routine. Liam Davison described the steps to surviving successfully in the wilderness in Outdoor Survival Skills. Sophie Daniel shared her knowledge of llamas in the Companion & Specialty Animals category. Chloe Sunderman described the steps in drawing an elephant in the Arts category. Gracyn Wells won third place in Swine with her presentation on pigs. Keagan White made her presentation in Dog Care & Training. Hailey Gerrells won first place in Performing Art – Vocal. All of our students did a great job of representing Dade County!

We also had two Dade County 4-H Teen Leaders from Dade County High School who volunteered to help at DPA. Kara Wilson and Sidney Jones both worked as Room Hosts to welcome students to their competition rooms. They were also Carnival Leaders. While Cloverleaf 4-H'ers were not giving their presentations, they could attend the carnival, which featured games, line dancing, and service projects. Several of our Dade County 4-H'ers participated in the service projects.

We would like to thank the adult volunteers from Dade County who helped at Cloverleaf DPA. Jessica Reed and Andrea Jones spent the day judging presentations. Katie Brown brought several students and attended their presentations. Dade County ANR Agent Sarah Dyer and 4-H Educator Alison Henderson judged presentations as well. The Cloverleaf DPA competition is only possible because of the hundreds of volunteers who make it happen.
Historically Speaking:
Census of 1880 - Was it Important? How Were the Results Reported?
​
by: Donna Street
Joy Odom did a wonderful and
comprehensive job of explaining
how Dade County came to be and
what the 1850 census could tell us
about our county's beginnings.
Census stories are very relevant
as shortly we will be given the
opportunity to be counted again.
Having been given the
opportunity to see the sample of
the latest census, several things
were interesting to me. 1) It will
take a citizen about 10 minutes to
complete the form; 2) it will give
future genealogist less
information than any census ever
has; 3) it will take longer to read
the directions than to fill out the
form. Of note is the fact that this is the first time that citizens will file their forms online. That will cause much worry for some, but our county government is working to make arrangements for that to be easy for citizens.
​
While working on a project at the library, I stumbled across an article in the Dade County Gazette of July 28, 1881. It was copied from the Chattanooga Daily Times. I lapped the numbers up like a pup which was thirsty. 1880 (and the rest of the decade) is of special import in our history as it was the period of time that Dade County had the most industrial development ever. The dollar amount (if modified for inflation) gained by investors has not been repeated even though it was 140 years ago. Of course, that is mostly because the laborers were prisoners who had been leased for $40 per year.
​
Note that in this census, Dade County is almost equal in size with Catoosa County. The abbreviation GMD stands for Georgia Militia District. If you are knowledgeable of today's voting districts, then you may recognize that Trenton is still # 960. North Dade district is still #974 and Rising Fawn is #1038. Georgia Militia Districts are never really gone even though many of ours have become obsolete because of changes in our local government.

The town of Rising Fawn was more than three times larger than the town of Trenton. It had the Iron Works which was part of Joe Brown's Dade County Empire. It had railroad access which did not include a winding and scary ride up Sand Mountain. Cole City was a bustling enterprise and if you add in the numbers from Egypt and Sligo; it had more folks living and working there than did Rising Fawn. Also it should be noted that while it was small Morganville was listed as a town of its own. It did have the benefit of a railroad stop in Morganville.
​
Please enjoy the article as retyped. Note the interesting spelling of some places and see if you can determine where some of the places are located by the names listed.
The Census of the Population of Dade, Walker and Catoosa Counties
The population of our neighboring counties in Georgia, as shown by the census bulletin (is) highly satisfactory. The report gives Dade County a citizenship of 4,702 souls; Walker County can now boast of 11,056 inhabitants, which Catoosa is reported entitled to a citizenship of 4,739.
DADE COUNTY
The county of Dade is a little west of South of Chattanooga and adjoining Hamilton County. Dade is the smallest county in the state, and has a population 4,702. The county is good and productive. At Rising Fawn is located an extensive iron manufactory, which was sold a few days since for $250,000. The Gazette is published every week at Rising Fawn and enlightens the world on Dade's advantages. What is commonly known as Joe Brown's coal mines are also located in this county, which can be said to be small in sizes, few in population, but mighty in resources. The following is a tabulated statement of the county's inhabitants for each Georgia militia district.
Coal City (sic) GMD No.1222 937
Creek GMD No 974
Including the town of Morganville 492
Morganville village 50
Egypt GMD No. 1089 249
McMahan GMD No. 1037 283
Mill GMD No. 875 312
Mountain GMD No. 1214 130
Rising Fawn GMD No. 1038
Including the town of Rising Fawn 1128
Rising Fawn town 827
Sligo GMD No.873 242
Trenton GMD No. 960
Including the town of Trenton 524
Trenton town 255
Upper GMD No. 1129 405
Chattanooga Daily Times

The next Historical Society business meeting will be held on Saturday, February 29 at 10:30 in the History room of the Dade County Public Library. Please join us if you are interested.
We have begun planning the next Cemetery Walk and we solicit folks who interested in acting or in just helping to prepare for this event. This year we will feature Sarah's Chapel. Our walk is scheduled for April 26.

More details will be forthcoming. A Genealogy Workshop is planned for March 31. Join us.

Dade County Historical Society
2020 Calendar of Activities
Jan 13 2020 Planning by Officers and Executive Committee
Jan 26 Social for Members 2-4pm Sun
Feb 4 Planning Cemetery Walk 1pm
Feb 29 Business Meeting 10:30 am Sat
Mar Cemetery Committee work
Mar McMahan Book work continues
Mar 31 Genealogy Workshop 6-8pm Tue
Apr 18 Cemetery Walk
Apr 25 Cemetery Walk (rain date)
May 16 Business Meeting 10:30am Sat
Jun 10 New Echota Field Trip
Aug 8 Business Meeting 10:30
Aug 8 Genealogy Workshop 11:30-1:30
Oct Book ready for publication
Oct Wreaths Across America plans
Oct 3 Genealogy SWAP (Forester)
Nov 7 Business Meeting 10:30 AM Sat
Nov 5 Genealogy Workshop 6-8 Tues
Dec 19 Wreath Laying at National Cemetery
​
Join us for a busy year of fun.
Dues are $10 per year.
​
Contact us on Facebook at
Dade County Historical Society of Trenton, Georgia
​
All meetings and workshops are held At the Dade County Public Library

by: Linda Wilson
We had to postpone our
Kiss the Ground! program
last week because of bad
weather. It has been
rescheduled for Thursday,
March 12. We will have a
reminder closer to time for
the event.

There will be a Family Movie
at the library on Tuesday,
February 25 at 4:30. Free
popcorn and water. Call the library for the title. 706-657-7857.

Our Book Club met last week and discussed Into Thin Air! The takeaway from our group seemed to be that none of us would be climbing Mount Everest and we don't know why anyone would. Of course, that's the great thing about books. We can experience things vicariously that we would not want to experience first-hand. Our next book is The Guardians by John Grisham. We will meet on Tuesday, March 17 to discuss it. Book Club members: the library will have extra copies of The Guardians for check out.
The Dade County Historical Society will meet at the library on Saturday, March 29 at 10:30 AM. This is for their quarterly business meeting.

Do you have a genealogy or local history question you need help with? The historical society has volunteers who come to the library regularly. We have forms at the desk that you can write down the details of you question and leave your contact information and they will see if they can help you with it. If it's more convenient, you may even call the library and they will take your information by phone and leave your request for a volunteer to check.

At our Ready-to-Read program on Thursday, March 5, we will be celebrating the birthday of Dr. Seuss, which is always a fun day. Bring your pre-schoolers and join us.

The CloverBuds will meet on Tuesday, March 10, at 5:00 PM at the library. They will be doing some tie-dye activities at this meeting.

Library Hours: Tuesdays – 10 to 7, Wednesdays – 10 to 5, Thursdays – 10 to 6, Fridays – 10 to 4, Saturdays – 10 to 2, Closed on Sundays and Mondays. Our wifi is available 24/7 outside the library.
Dade County School Calendars
Department of Driver Services Hours in Dade- 2020
Increase life insurance?
Dear Dave,
​
My husband and I are on Baby Step 3b, and we're saving for a house. We're out of debt and both of us make good money, plus we each have 20-year level term life insurance policies with coverage equaling 10 times our individual incomes. We also have an emergency fund equal to six months of expenses. I recently received a promotion at work, with a subsequent raise of $10,000. Should I update my life insurance policy to reflect this new income?
​
Maria
​
​
Dear Maria,
​
I think you're okay right now. I'd evaluate it, and maybe update the amount every three or four years. But as you get out of debt and build wealth, and as the kids get older, the real question to ask yourselves is how much less life insurance do you need?
​
As your income increases and you get in better and better financial shape, it's not going to be necessary to have 10 to 12 times your income wrapped up in life insurance policies. That's just a starting point.
​
Would your husband and any kids be well taken care of based on your current life insurance amount? Would you and any kids be okay based on his life insurance? If the answer to both questions is yes, you're good!
​
—Dave
Bill dispute
Dear Dave,
​
My wife and I put her two adult kids on our cell phone plan a few years ago. We thought there would be no problem, since they were both paying their own bills. After my wife and I split up a couple of years later, we made sure everything was current, cancelled service with that company, and we all went to different providers. A debt collector called me last week saying I owed $4,000 on 19 different devices. When I called our old provider, they said I owed $4,000 on nine devices. I asked for a current, itemized statement of the devices that were still out and the bill. So far, I haven't heard anything back. What do you think I should do?
​
Bob
​
​
Dear Bob,
​
Just keep on tearing into them. This thing won't go away until you get everything completely rooted out. If you ignore it, chances are it'll bite you on things like your credit bureau report. You might even find yourself the subject of some vague lawsuit years from now.
​
Considering the numbers you gave me, and what you know happened with the account and the devices, it sounds like someone on their end made a clerical error. More than likely, this is a case of typical incompetence on the part of a cell phone company.
​
You may have an uphill battle ahead of you, but I'd keep on shoveling until the barn gets clean. Stay on top of it, and don't let them push you into giving them money if they can't prove they're right. You may have to hire an attorney at some point to sue them and clear your name, but hopefully it won't come to that.
​
—Dave
​
* Dave Ramsey is CEO of Ramsey Solutions. He has authored seven best-selling books, including The Total Money Makeover. The Dave Ramsey Show is heard by more than 15 million listeners each week on 600 radio stations and multiple digital platforms. Follow Dave on the web at daveramsey.com and on Twitter at @DaveRamsey.
​
​
​
​
​
​
Chimney Cleaning and Repair / How to Hire a Chimney Sweep
Tom Kraeutler
When temperatures drop, it's time
to think about getting your house
ready for winter. A good place to start
is by reviewing your chimney for any
repair or chimney cleaning it may
need.
Often neglected, chimneys are a
vital part of a home's structure and
mechanical functioning. If a chimney
is not regularly cleaned, or repairs
attended to, chimney problems can
result, including fires, collapses and
even carbon monoxide poisoning. So,
before firing up your furnace or
building your first fireplace blaze, it makes sense to make sure your chimney is up for the challenge.

The chimney is essentially a vent pipe that allows hot exhaust gasses from a wood burning fire or from your home's heating system, to pass safely through combustible parts of your home and be exhausted outside. While most chimneys are brick, chimneys for newer homes may be made of out of metal. Regardless, both can present problems if not properly maintained.
When wood burns, it never completely combusts. What's left forms a vaporized residue that when carried up the chimney, mixes with condensation as it cools and sticks to the inside of the chimney. This material, commonly referred to as creosote, can be very difficult to clean. But if it's allowed to build up, a chimney fire could happen.
​
Chimney fires are one of the most dangerous and devastating types of household fires. Fully engaged, they can roar like a jet engine shooting fire into the sky like an oversized roman candle on the 4th of July. Fueled by a dirty chimney, temperatures inside can reach 2000 degrees and destroy an entire home.
​
According to the Consumer Product Safety Commission and the National Fire Protection Association, having your chimney inspected on a yearly basis and having your chimney cleaned as needed is the best defense against a fire. But while cleaning and inspecting are not do it yourself projects, there are a few things you can do to keep an eye on safety between those annual evaluations.
Chimney Structure

First, inspect your chimney from the outside of the home to see if it leans or appears to be separating from the building. Chimneys that are separating from the house can be especially dangerous. Sometimes, the steel plates that are used to hold the chimney to the house will rust away and leave the chimney vulnerable to a collapse. If a chimney leans or worse, appears to be pulling away from the building, it should be immediately checked by a professional.
​
Next, use binoculars to look for loose bricks or cracks, especially near the top. Freezing weather can cause bricks to deteriorate or loosen up. Any deteriorated sections should be replaced. Check that the metal flashing between the roof and chimney is tight. Loose chimney flashing can cause leaks that will show up inside the house, but is not that difficult to repair.
If the roof isn't too difficult to access, take a look at the chimney's crown as well. The crown is the area between the outside edge of a masonry chimney and the liner. Chimney crowns often develop cracks that can lead to leaks and need to be repaired with caulk.
​
Finally, look for vegetation at the top of the chimney. Ivy, for example, can grow across the top of the chimney and obstruct the flow of exhaust gases out the chimney.

If your fireplace or furnace is exhausting through a metal vent pipe, it doesn't mean you are off the hook when it comes to structural problems. Metal pipes can rust or become dislodged from high winds.
​
While inspecting the roof, look for vents that may have separated at the seams. These may need to be rejoined, and then reinforced so it doesn't happen again.
​
Chimney Sweeping

Dirty flues, the metal or clay liner inside a chimney, are the leading cause of chimney fires. The surest way to check this is from the top of the chimney. That job, however, is best left to a professional. As an alternative, homeowners can check for clean fireplace flues by opening the damper above the fireplace and looking up inside the flue with a strong flashlight. If you can't see the sides of the clay or metal liner clearly, a thorough chimney cleaning may be needed.
​
For chimneys that serve the home's heating system, inspection is equally important. These chimneys can become blocked by nests or other obstructions and cause combustion gas to back up into the home leading to carbon monoxide poisoning. Before turning on your furnace or boiler for the season, be sure to have the equipment serviced and the chimney or vent pipe checked for obstructions.
​
Several years ago while inspecting a home for a potential home buyer, I discovered a nest inside that chimney that was causing the combustion gas from the furnace to fill the home with carbon monoxide. The kicker was that the couple that owned the home was expecting a child. Mom-to-be was spending lots of time in the house and experiencing what she thought was morning sickness. Blood tests subsequently proved it was carbon monoxide that was causing the problem and the discovery of the nest happened in just the nick of time.
​
In general, all chimneys should be professionally inspected at least once a year and cleaned as determined by that inspection. As a rule of thumb though, a chimney should be swept by a professional chimney cleaner once for every cord of wood burned. A cord is a unit of measurement for a pile of firewood that measures 4 feet high, 4 feet wide and 8 feet long.
​
When hiring a professional chimney cleaning sweep however, be very cautious if the contractor recommends an expensive repair. During our radio show, we frequently hear of less-than-honest chimney cleaning contractors that offer low-priced inspections that always find expensive problems, which of course, they'd be happy to repair for an additional fee. As with any home repair or maintenance contractor, homeowners are wise to get a second opinion from an unbiased expert, like a professional home inspector, before any repairs have been started.
​
How to Hire a Chimney Sweep

The Chimney Safety Institute of America (CSIA), a nonprofit, educational institution focused on the prevention of chimney and venting hazards, recommends that consumers use caution when considering what chimney sweep to hire for an annual inspection or related service on their chimney or vent.
​
Because proper care and attention to service can help protect people from unnecessary fires and carbon monoxide poisonings, it is important to choose the professional wisely.
Question to ask should include:
​
How long has the chimney cleaning company been in business?
Does the company offer current references?
Does the company have unresolved complaints filed within the city or state consumer protection agency or Better Business Bureau?
Does the company or individual carry a valid business liability insurance policy to protect your home and furnishings against accidents?
Does the company ensure that a CSIA Certified Chimney Sweep will be on the job site?
Chimney sweeps that are certified by CSIA are required to prove competency by passing an examination on fire prevention codes and standard chimney service practices. To locate a CSIA Certified Chimney Sweep in your area go to or call 1-800-536-0118.
​
Regular chimney cleaning and repair is an important way to prevent a chimney fire or carbon monoxide poisoning.
​
Arrests by the Georgia State Patrol, Dade County
Sheriff's Department, and Trenton Police Department
for Feb. 10, 2020, - Feb. 20, 2020
John Robert Derryberry, age 41, of Lookout Mountain, GA. Removing / Affixing Tag with Intent to Conceal Identity of Vehicle; Seat Belts Violation (Adults); Driving while License Suspended or Revoked.
​
Kenneth Alford, age 49, of Flat Rock, AL. Expired License Plate; Marijuana - possess less than 1 oz.
Tiffany Ann Strother, age 26, of Hixson, TN. Contempt of Court.
​
Corey Alan Coggins, age 30, of Maylene, AL. Open Container Violation Beer/Ale/Proter/Stout/Other Similar Beverages; Drugs to be kept in original container-misd.
​
Adrienne Brooke Black, age 40, of Summerville, GA. Probation Violation Misdemeanor.
​
Ronald Frederick Barboza, age 52, of Henderson, TN. Disorderly Conduct.
​
Calvin Jason Crawford, age 26, of Stevenson, AL. Driving while License Suspended or Revoked; Possession and Use of Drug Related Objects; Possession of Methamphetamine.
​
Charles Earl Edward, age 67, of Trenton, GA. Theft by Taking - Felony.
​
Richard William Trimue, age 38. Possession and Use of Drug Related Objects; Possession of Methamphetamine.
​
Brittany Joann Gibson, age 33, of Chatsworth, GA. Probation Violation.
​
William Ross Trantham, age 19, of Trenton, GA. Criminal Attempt to Commit a Felony.
​
Jackson Ridge Clark, age 21, of Hixson, TN. Use of Communication Facility in Commission of a Felony Involving Controlled Substances; Possession and Use of Drug Related Objects; Possession of Sawed-Off Shotgun or Rifle, Machine Gun, Dangerous Weapon, or Silencer; Possession of a Firearm or Knife During Commission or Attempt to Commit certain Felonies; Possession of Methamphetamine w/ Intent to Distribute; Possession of Methamphetamine.
​
Ricky Darrell Traylor, age 27, of Henegar, AL. Probation Violation.
​
Femelon Misael Hidalgo, age 22, of Cleveland, TN. Speeding; Driving Without a Valid License - Misdemeanor.
​
Jillian Raeh Ross, age 21, of Ringgold, GA. Possession of a Schedule IV Controlled Substance; Possession of a Schedule I Controlled Substance.
​
Cartavius Rashad Fisher, age 27, of Trenton, GA. Improper Lane Change/Failure to Maintain Lane; Driving while License Suspended or Revoked.
​
Alisha Dawn Campbell, age 42, of Trenton, GA. Endangering Security Interest Misd <$500.
​